Calling all
Leaders, Executives, Entreprenuers and Corporate Women who are:
Go-getters, Game-changers and Purpose-driven impact-makers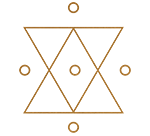 Does this sound like you?
You're a woman in the corporate world, a leader, executive, entrepreneur (or you're aspiring to become one!).
You're considered successful, but you've been feeling stuck and stagnant in life for some time now and you don't know why.
Self-care, boundaries and balance aren't in your vocabulary (but you desperately wish they were!). Life feels exhausting sometimes.
Everyone around you thinks you're so confident sure of yourself and can handle anything. Inside you are constantly battling with self doubt and uncertainty.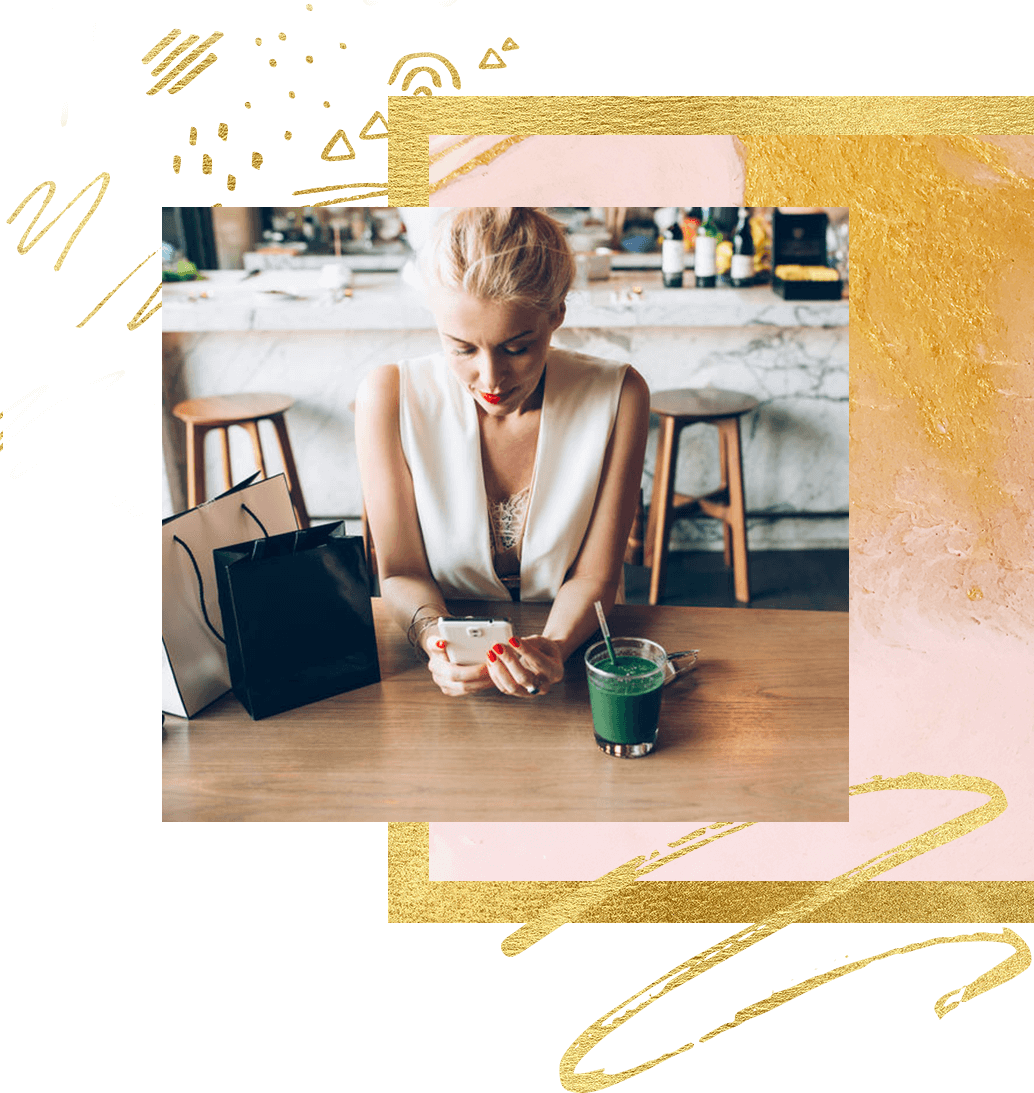 You have a good life, but it doesn't make you
Being a woman in a male dominated industry, you've always felt like you had something to prove. You feel like you need to be a badass who takes no prisoners in order to succeed. Anything short of perfect is not good enough in your eyes.
You have always done whatever it takes, sacrificing your personal life, sleep and fun in order to get ahead. But the pressure to always perform and be perfect is utterly exhausting and you're getting to an age and point in your career where you're not sure how much longer you can sustain it.
The internal pressure you put on yourself and agony you feel when you make a mistake, however small and insignificant, feels unbearable.
You squeeze every last drop of productivity out of the day, barely giving yourself permission to breathe. Then your mind races a million miles an hour at night and you struggle to get to sleep, causing you to wake up exhausted, dreading the day and having to drown yourself in coffee just to feel half awake.


How much is a 'successful' life really worth?
What if success didn't mean crazy sacrifice and workaholism?
What if you could be wildly successful in your career while feeling soul-stirring aliveness?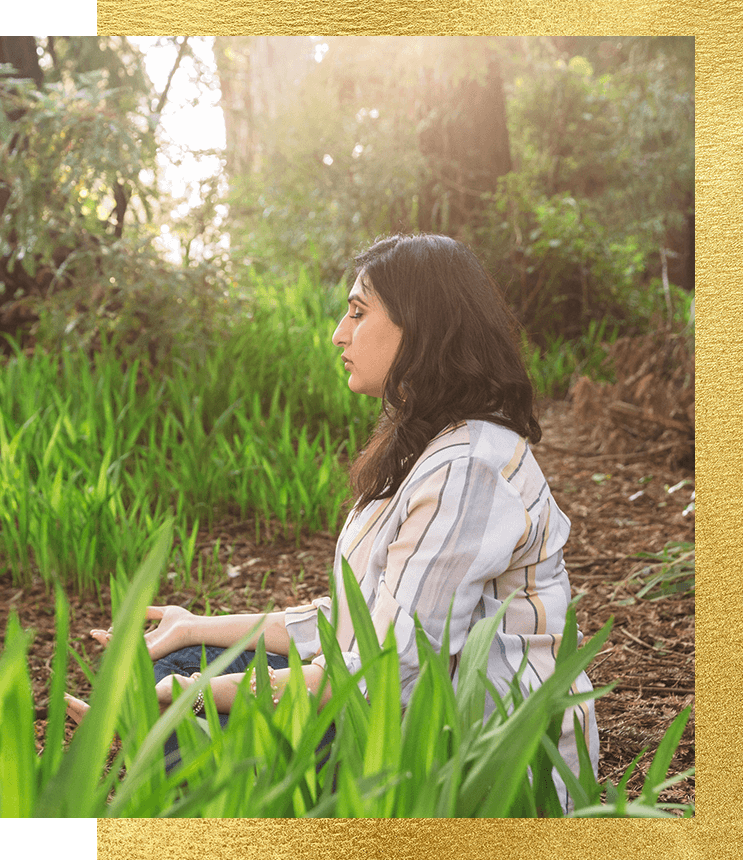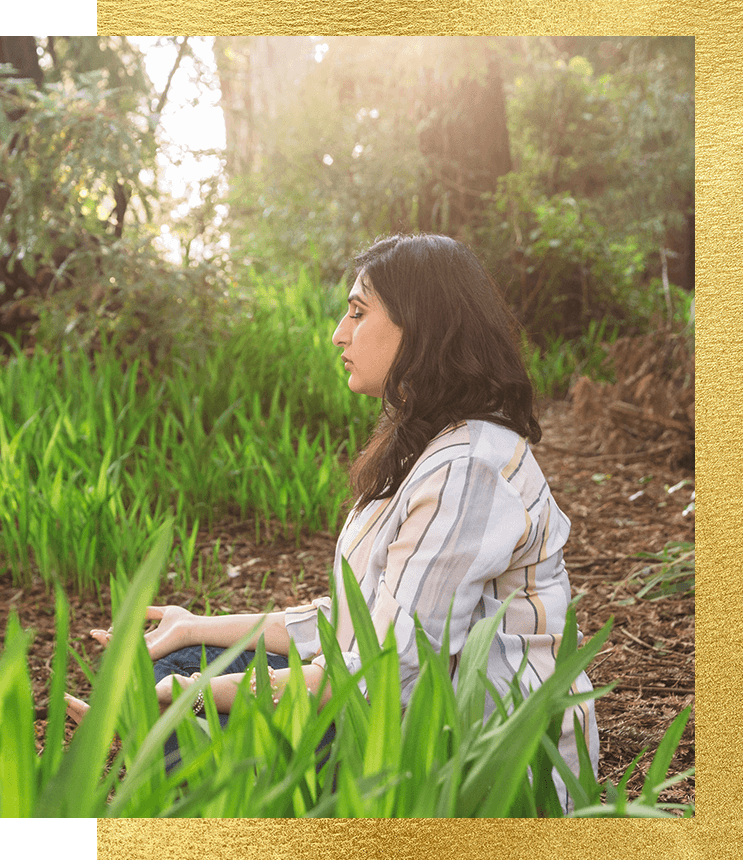 with the lost parts of yourself so you can feel whole again.
Discover what you REALLY want. The things that light you up and make you come alive.
Learn the tools to help you reduce stress and feel grounded, strong and resilient.
Up-level your career or business without up-leveling your overwhelm!
Feel as confident on the inside as your colleagues and friends see you on the outside.
Deepen your connections with yourself and others. Experience passion, depth and intimacy.
Embrace soulful feminine wisdom and power, your intuition and to invite more ease into your life.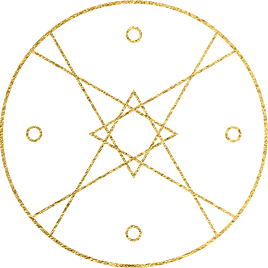 Book Your Break-through call now
Schedule a complimentary call today so that we can discuss whether the Life-changing Power of Self-prioritization Program is right for you. I can't wait to meet you and find out more about how we can transform your life from the inside out .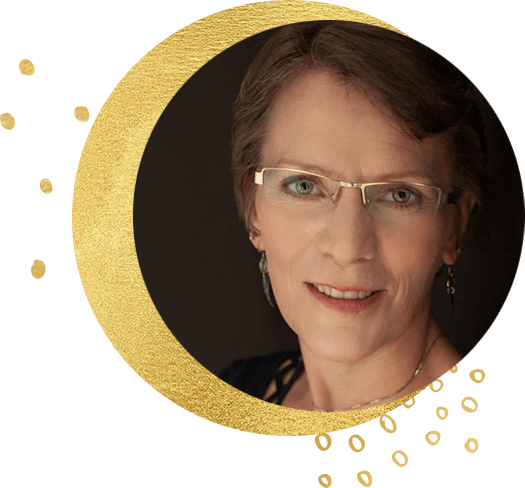 No matter what you've been through, or where you're going, working with Pari is the best choice for guidance and spiritual direction you could possibly make
"Immediately when speaking with Cosmic Moon, you can tell that she just wants what's best for you and for you to achieve success and have the life of your dreams. Since she's done it herself, she's an amazing role model for getting there."
— Glenna Mageau, Canada
The Life-changing Power of


to a brand new way of doing and being in the world.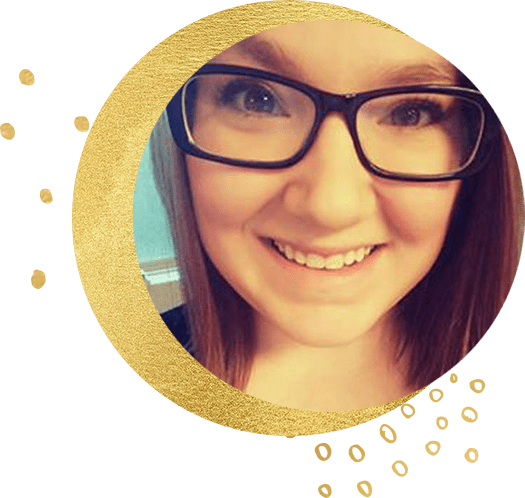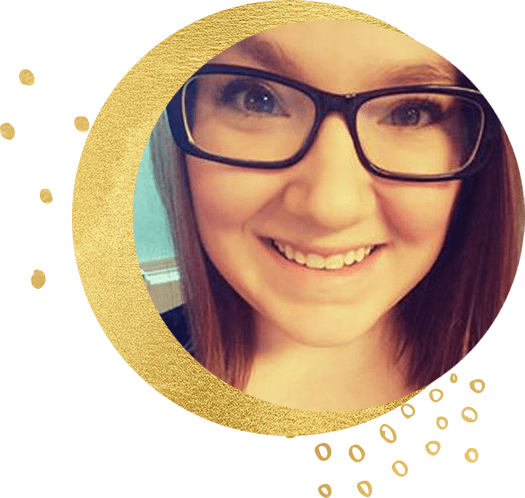 She truly made my transformations to overcome anxiety and overwhelm feel so easy.
"Pari is absolutely amazing! Her energy is filled with so much love and understanding. Working with her helped me find some clarity on my blocks and how to overcome them through amazing spiritual and holistic modalities. She truly made my transformations to overcome anxiety and overwhelm feel so easy. Your future self will love you for working with her. You will love every minute of it!"
— Courtney Chapman, TX USA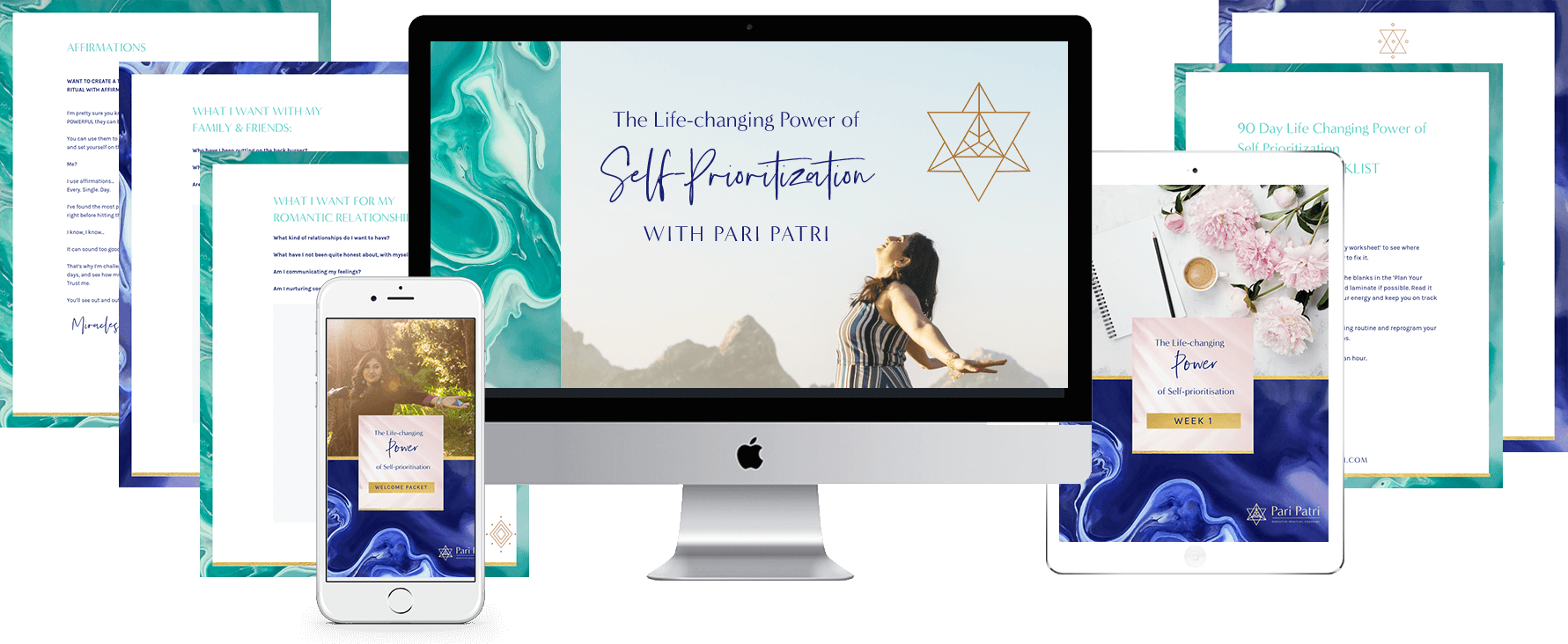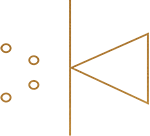 Finding and releasing old patterns or beliefs.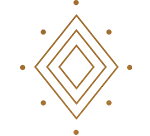 Discover yourself, set goals and reach them.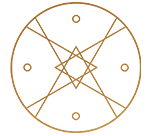 Feel empowered and excited about the present and future.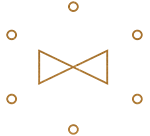 Improve productivity through action plans.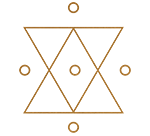 Gain a greater sense of purpose.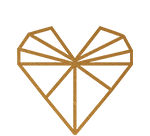 Create a loving and non-judgemental space for yourself and others.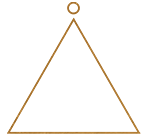 Increase mindfulness and presence in daily activities.
Reduce fear and negative thinking.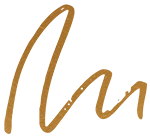 Raise your self-esteem and self-confidence.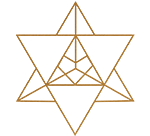 Learn techniques for releasing your internal resistance tendencies.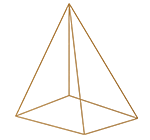 Be more grounded in a range of situations.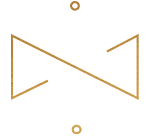 Create new standards for yourself.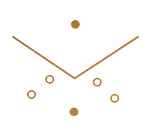 Vibrate as the person you want to be.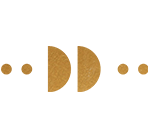 Connect with your intuition and make clearer decisions.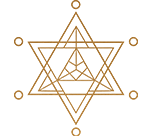 Understand how your soul is developing and growing.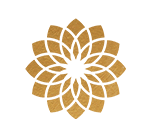 Bring a deeper self-awareness.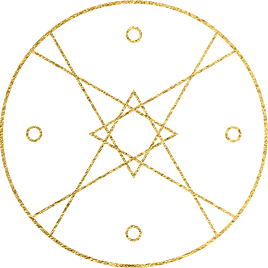 Book Your Break-through call now
Schedule a complimentary call today so that we can discuss whether the Life-changing Power of Self-prioritization Program is right for you. I can't wait to meet you and find out more about how we can transform your life from the inside out .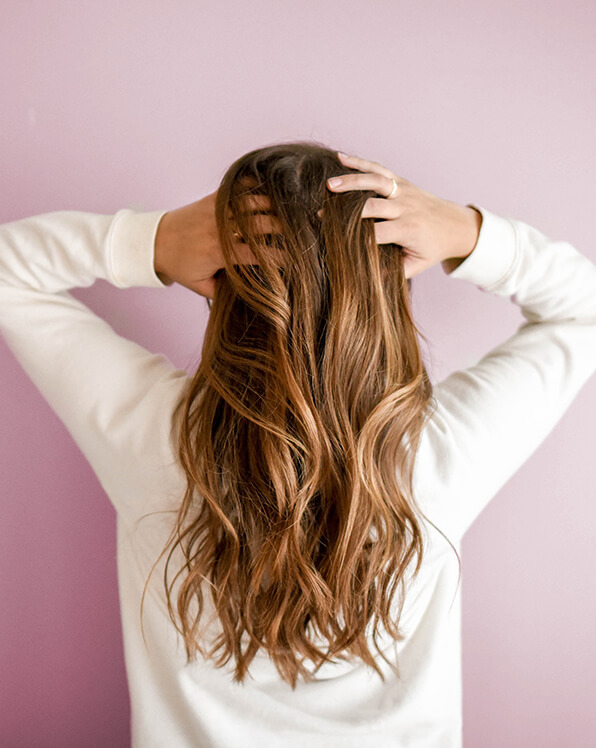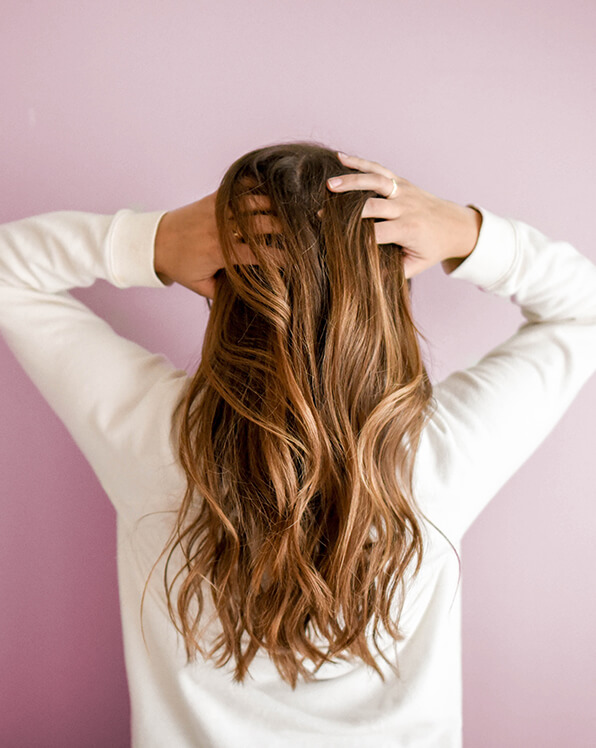 Module1:
Mastering your Mindset
In the first module we will work on creating the winning mindset to become a conscious leader. Everything we do here will creating space for you to have big shifts and transformations.
You'll learn powerful process to identify and close all your energy leaks
You'll identify and prioritize your goals for what you want to achieve over the next three months and beyond!
You'll create success plan road map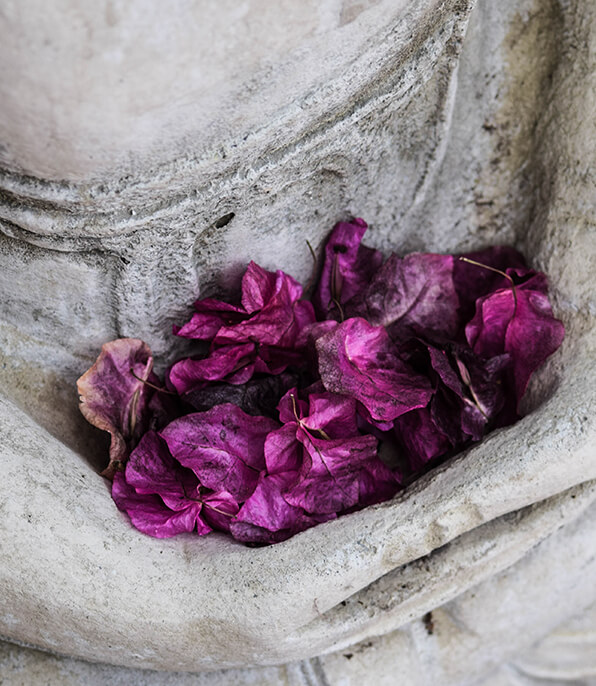 Module2:
Heart-centered Core Practices
Here you will learn powerful spiritual practices that will connects you to your inner world and keep you grounded in your high pressure lifestyle. These include:
Meditation techniques
Working with affirmations
Powerful visualization techniques
Powerful visualization techniques
Grounding techniques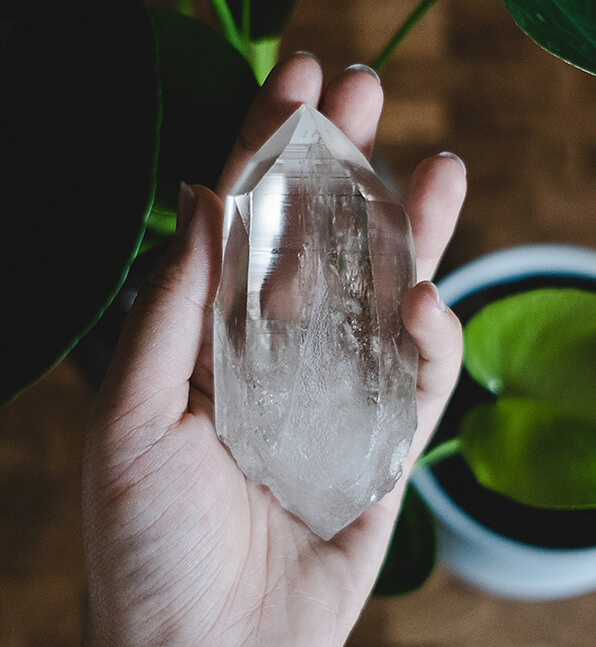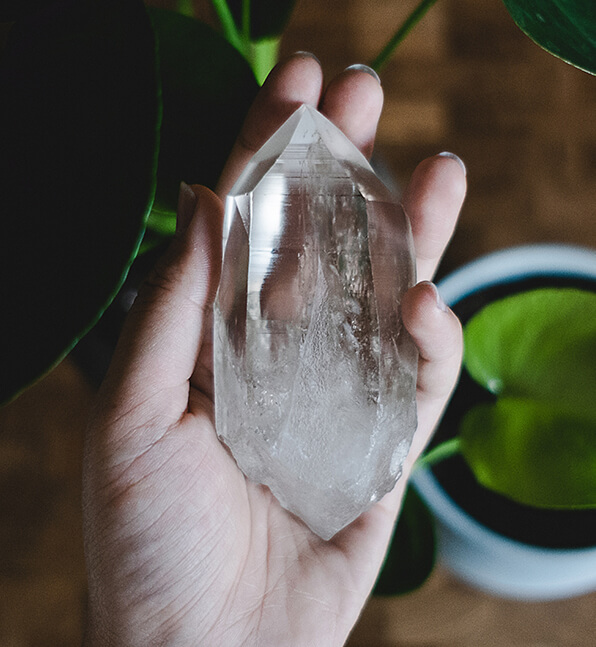 Module 3:
Mechanism of Energy
Here we dive deep into understanding the principles of Conscious Living:
Understanding Quantum Manifestation
Introduction to your Energy Centers (Chakras)
Balancing Chakras so your energy and inspiration can flow freely through you and out into the world!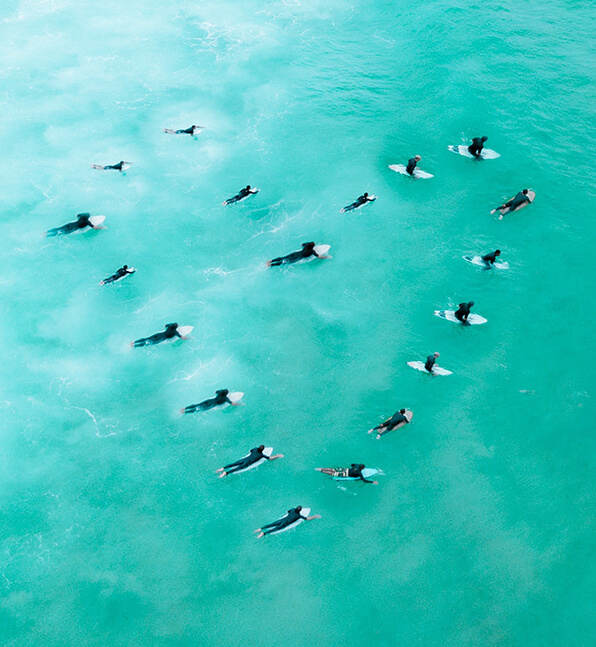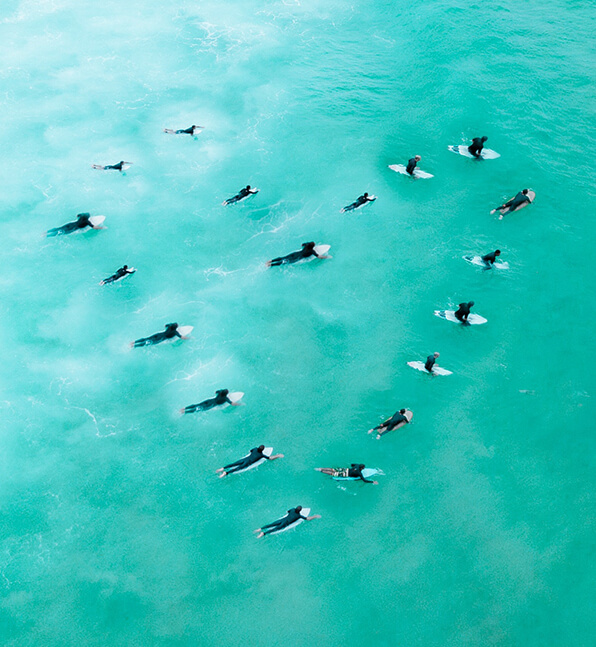 Here we deep dive into an area so many busy women overlook and don't prioritise, but has a profound affect on how we think and feel on a daily basis!
Learn how to set boundaries for yourself and others
Connect and activate your core authentic self
Learn heart-centered self care daily practices
Heal your shame and guilt and overcome your fears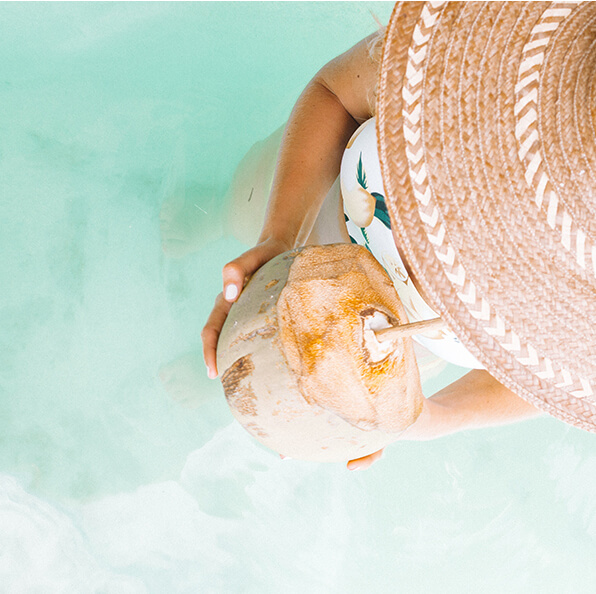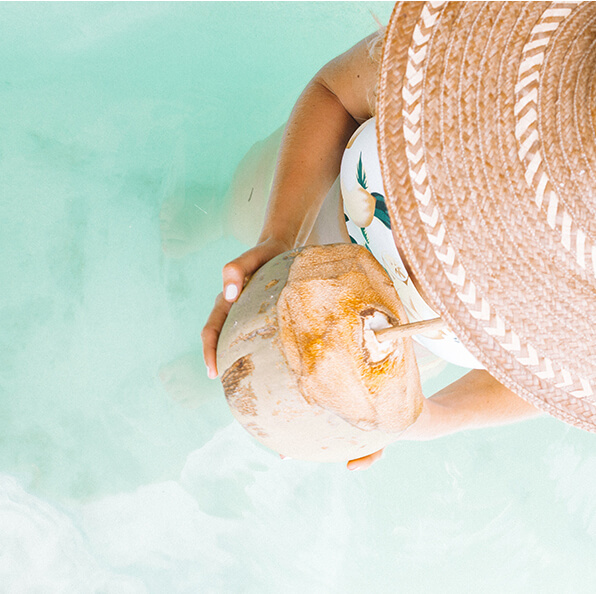 Module 5:
Activating Spiritual Tools
Now it is time to supercharge and amp up your energy and transform your negative internal dialog:
How to working with Crystals for transformations
How to work with Pyramids for transformations
How to work with Flower Essenses for transformations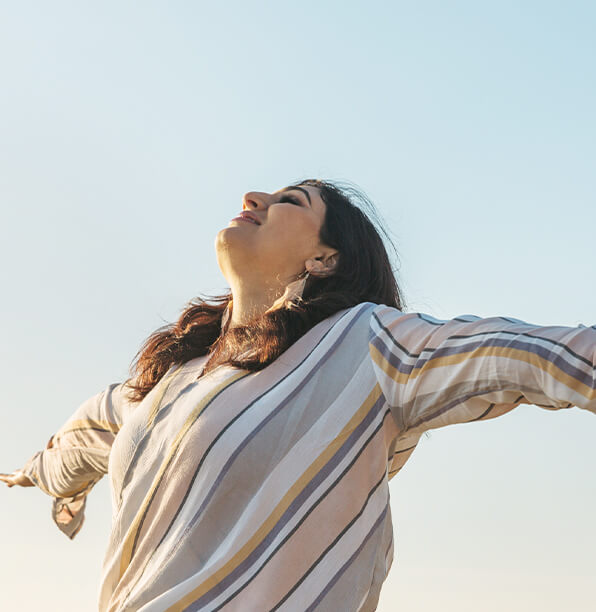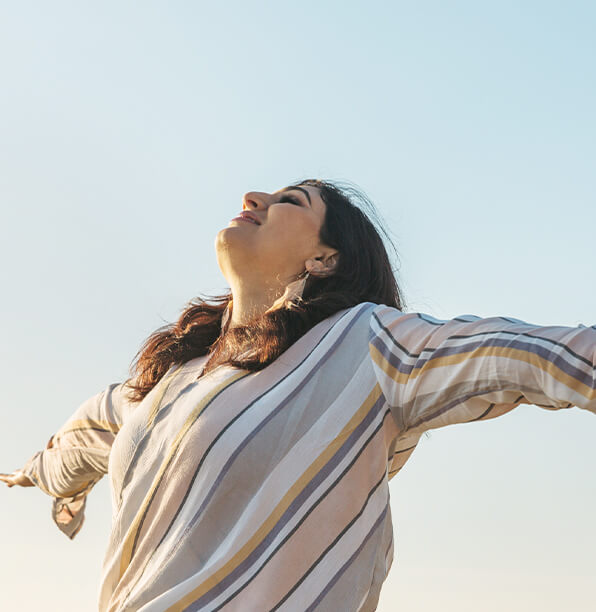 Module 6:
Your Personal Success Routine
My goal is for you to create a routine you can take with you even after the program has ended. You'll take all the tools and practices and make sure you're confident to apply them to you life!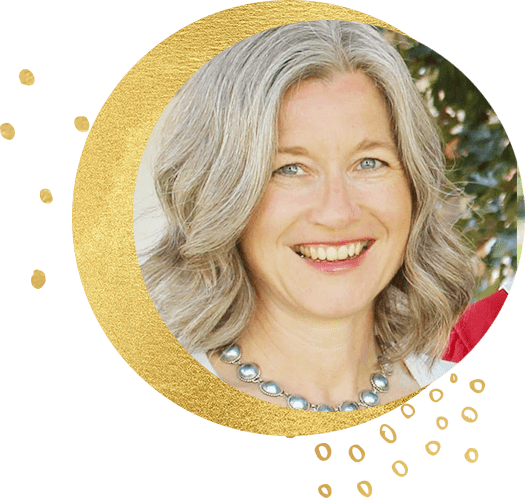 Empower yourself and live your dream! Work with Pari.
"Not clear on what your purpose is? Or how to get it? If you are feeling stuck, Pari will show you how to open doors that you may think are closed to you. She will guide you through a process to discover what really has meaning for you, what is important and what isn't and how to overcome that voice in your head that tells you 'you're not enough'. She will help you to believe in yourself so that you feel empowered and inspired to look after 'Me First'. When you learn that you will understand this is key to transforming your life and living your dream."
— Sharon Himelhock, MI, USA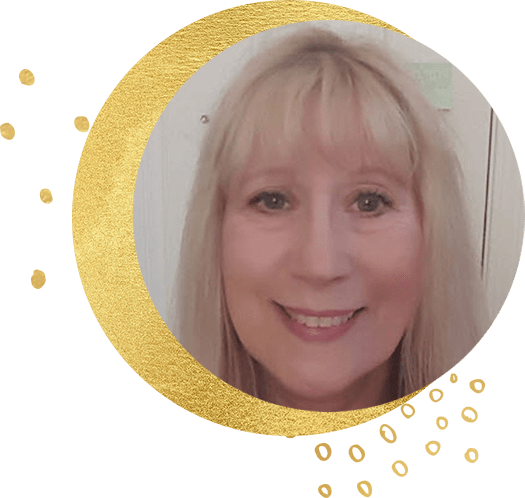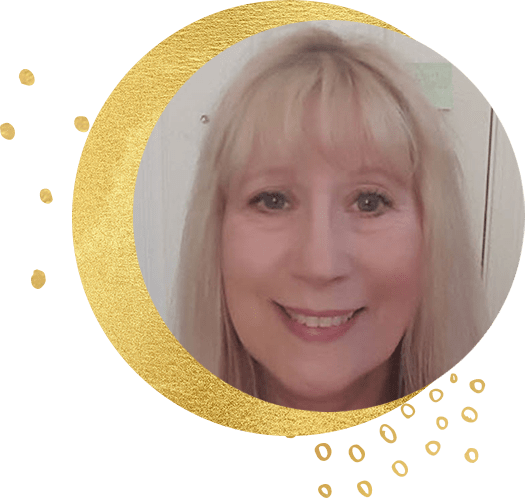 You need to talk with Pari if you're in a life that isn't fulfilling you, is leaving you feeling stuck, overwhelmed or maybe even burnt out.
"She completely understands that as she went through it and she took the leap, leaving her unfulfilling life behind to step into the life of her dreams. She is inspiring and gets things in a way that will really have you seeing your life very differently and to find the courage to step into the life you desire. Live your dream life, Pari can help you make the leap. Ask her about the leap she made."
— Lydna Gera, Canada


I'm an executive spiritual empowerment coach and meditation teacher.
I've been teaching meditation for over 30 years after being trained by some of the top spiritual leaders in India and have gone on to help thousands of people.
I've been recognized as one of the Top 20 Global Women of Excellence by U.S Congressman Danny K. Davis for the Annual International Women's Day in 2019. I teach meditation to organizations around the US.
I learned meditation at 2 years old and started teaching adults at 5 years old. I grew up in a highly spiritual family in India. I am the daughter of Subhash Patri, founder of the Pyramid Spiritual Societies Movement in India and teacher of millions around the world.
My meditation background combined with over 12 years in the corporate world means that I understand how to use meditation as a tool to support high-performance teams like yours.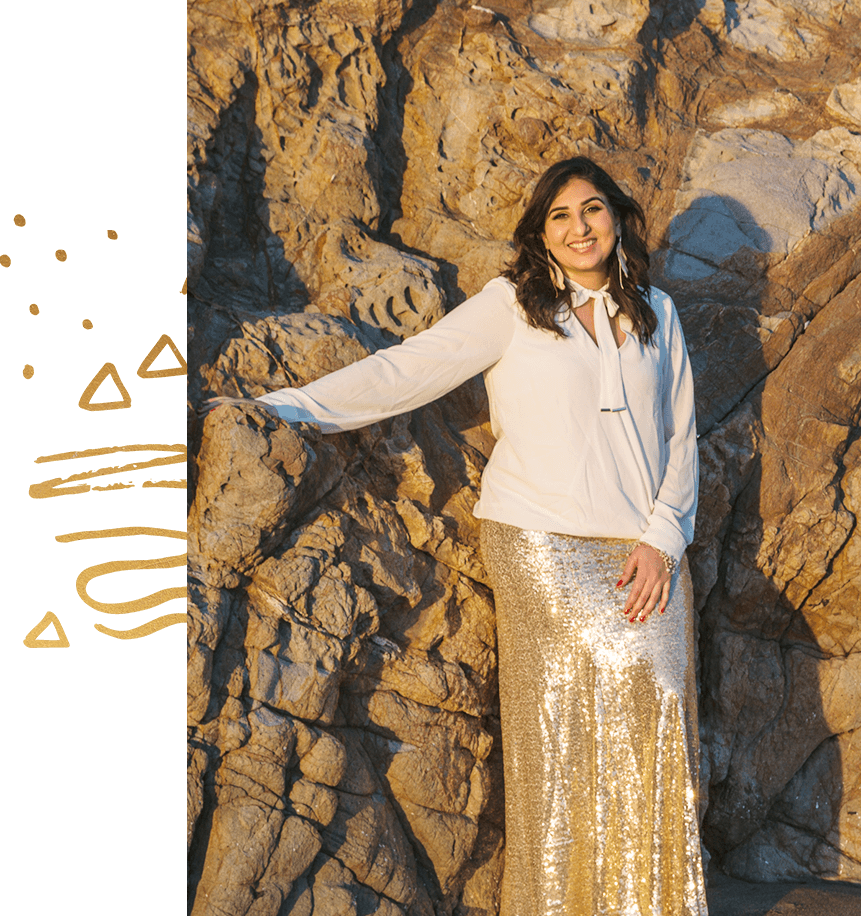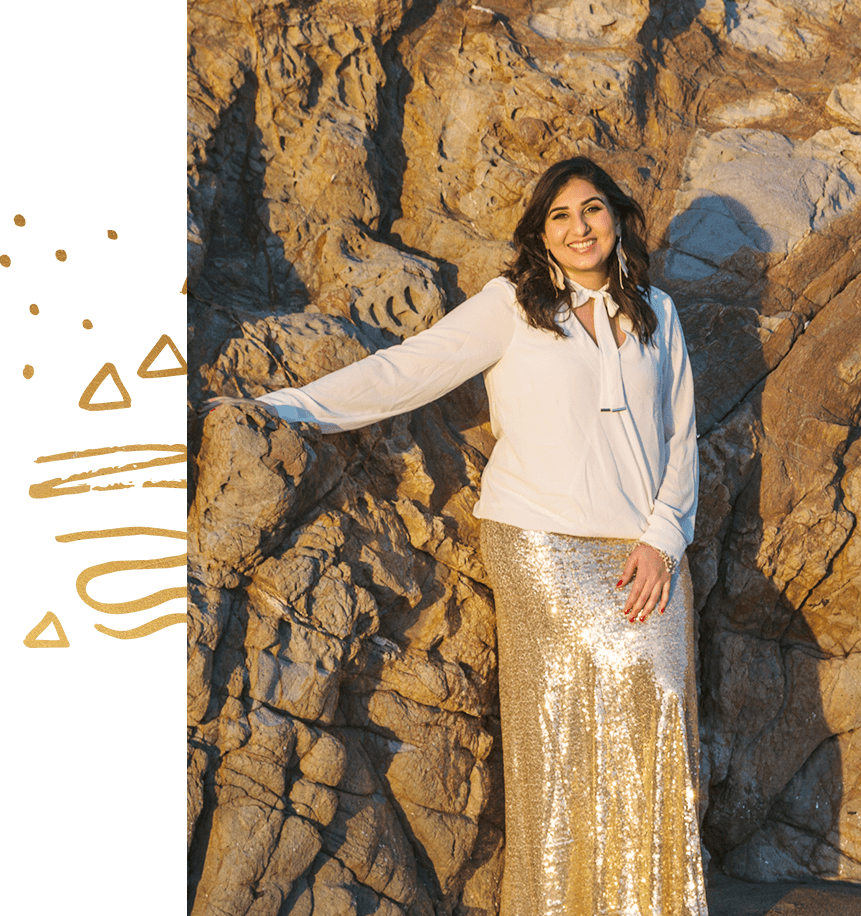 My disconnection happened when I was 22 and had just moved to America for university.
I was desperate to fit in. No one in my new community understood about meditation and energy work and I was often jokingly called a crazy lady when I brought it up. It felt safer to suppress that side of me. To push it down in order to belong. 15 years later, I ended up with a life that was amazing on paper (I had a successful, high paying corporate job, a beautiful house and married the man of my dreams), but didn't feel as great as I imagined it would. I ignored the warning signs for 10 years until I had my wake up call.
My husband and I had been trying unsuccessfully to have kids for some time and then we were told we only had a small chance of conceiving with IVF. This news hit me like a tonne of bricks and made me reassess everything. I desperately wanted to have kids and knew I had to change not only my lifestyle but also reawaken my heart, soul and body that had been switched off and disconnected for some time. To clear energetic blocks and rewrite the stories I had been telling myself for 15 years. So I went back to my roots and rebuild my spiritual practice.
We managed to get pregnant on the first round of IVF and have two beautiful children, who are the light of my life.
I realised I had the power to rewrite my stories and change my life. And you can too!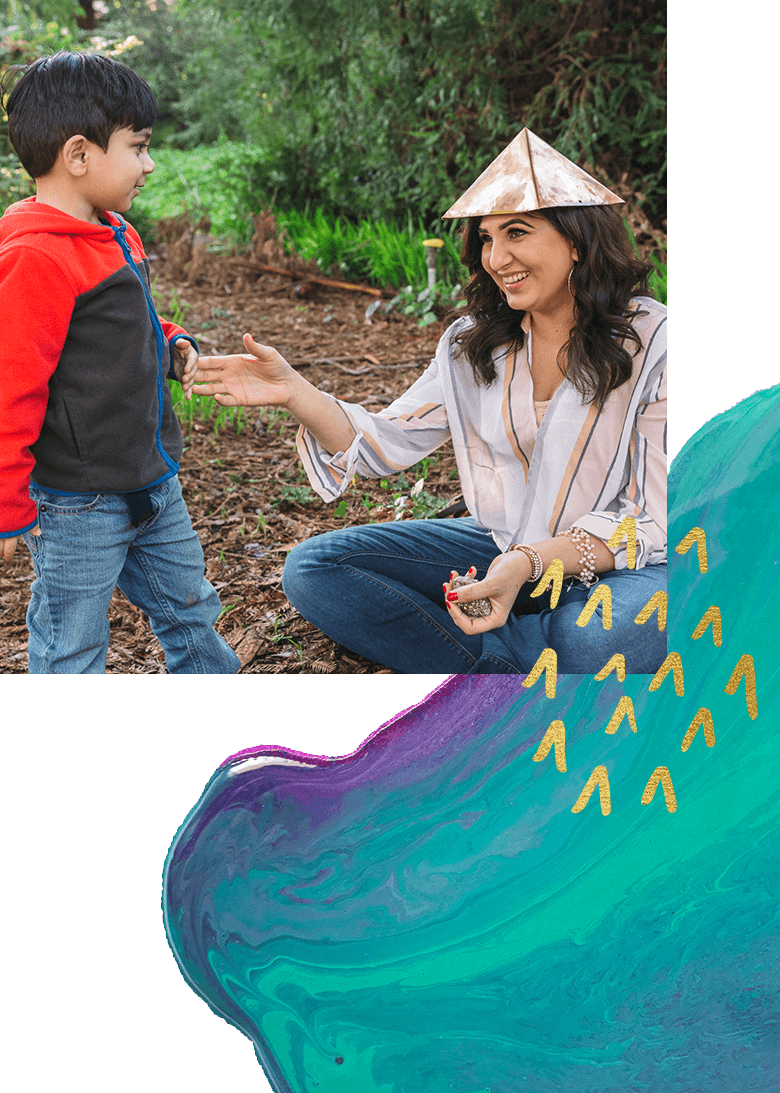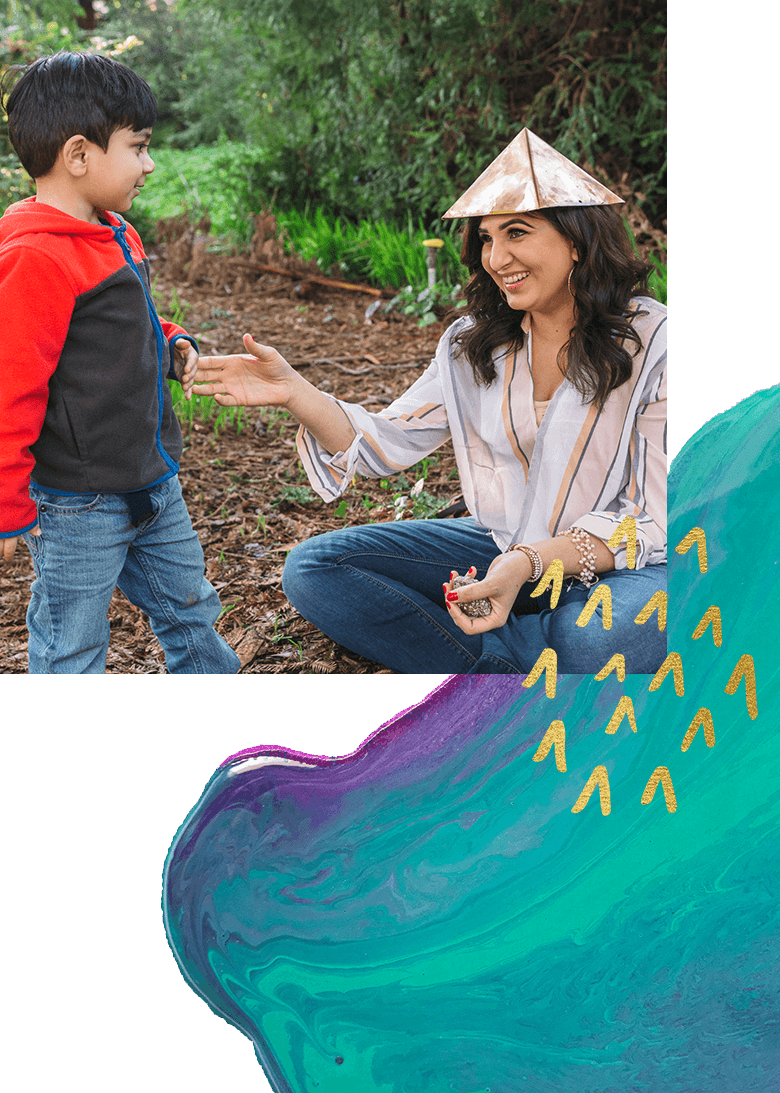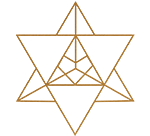 My life experiences gives you the
needed to ensure you feel seen, heard, understood and accepted.
I create a safe, loving judgement-free space for you to be honest and vulnerable with yourself, so we can unpack your blocks and limiting beliefs.
No matter what your story is, I am here for you and I can support you to move beyond the parts which are not serving your highest good.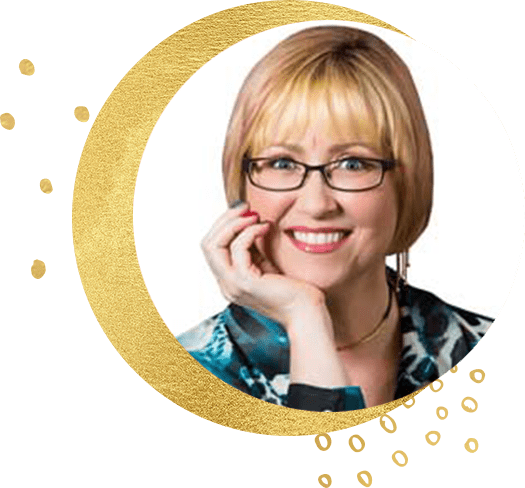 I felt a release of old patterns, beliefs and ways of being that no longer serve me on my highest level.
"Pari, Pari, Pari…what can I say about my time with Pari – – – ENLIGHTENING! Her passion for true spiritual development and discovery is not only contagious.. it is inspiring! She speaks with such softness and heart, that you immediately feel a connection beyond the physical.You can literally feel yourself drawn away from your earthly concerns, cares and fears and transformed into the very being you are divinely meant to be. It is easy to forget just how divine and gifted I am when I get into my own head, fears and ego. She makes me want to do better because I immediately feel better and lighter! She is definitely a soul sister and I would highly recommend Pari and her heart-centered, energetic coaching to anyone needing to get out of their own heads, achieve true and lasting change from the inside (core of your being) out, and want to break free from old beliefs that are holding you and your spirit back from achieving all this life has to offer. She reminds you that you are worth it, you can do it and provides a safe environment to grow into your new self so you can rock your gifts out of this world! It was my pleasure to meet her, know her and work with her! My only question now is – what are YOU waiting for??? She is amaze-balls!"
— Dorci Hill, Texas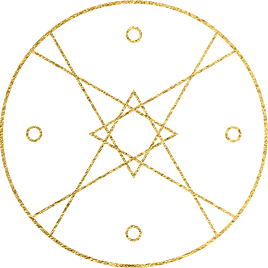 Book Your Break-through call now
Schedule a complimentary call today so that we can discuss whether the Life-changing Power of Self-prioritization Program is right for you. I can't wait to meet you and find out more about how we can transform your life from the inside out .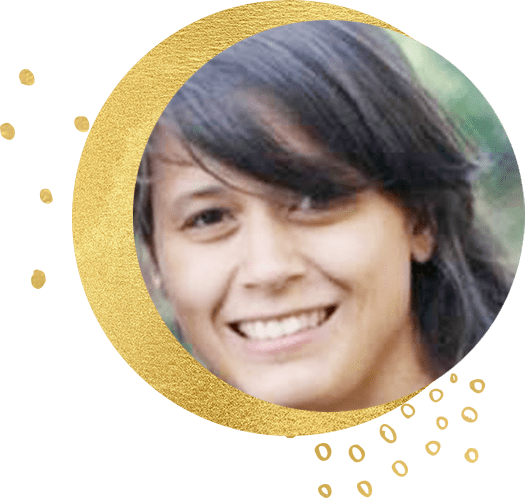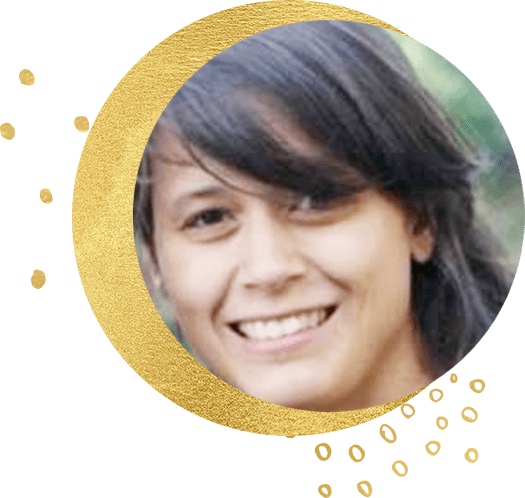 Working with Pari has been a life changing opportunity.
"I came to her uncertain of what I really wanted which led me to doubting my own abilities and feeling lost. After working with her, I regained my power back through strengthening my inner voice, becoming more decisive and allowing myself to continue on the path I was meant to fulfil. This has led me to feel more fulfilled and empowered as a woman and an entrepreneur. Thank you, Pari, for being such a strong presence in my life!"
— Jacqueline Chan, Italy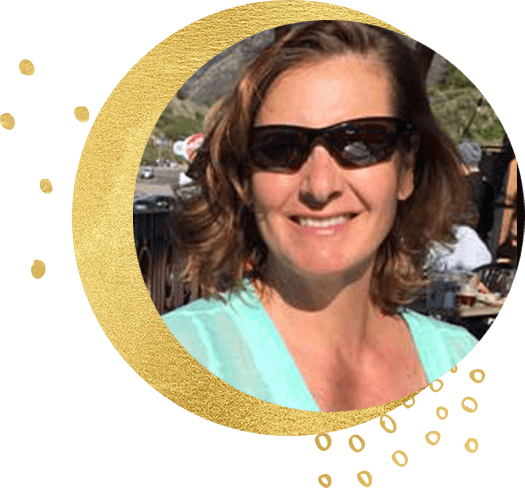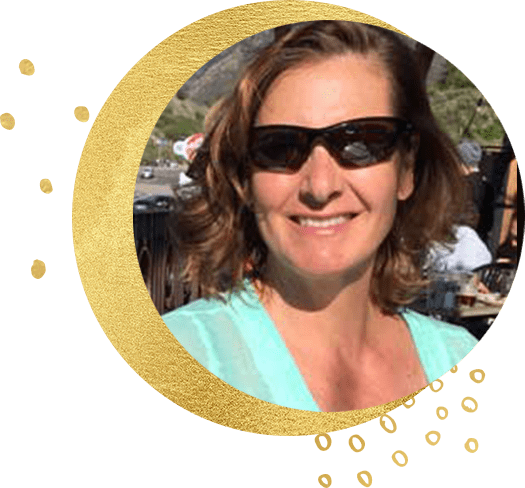 Talking to Pari about my greatest desires and goals chargers me up with renewed enthusiasm and a deep confidence in my own self worth and true path.
"Pari's dynamic energy is uplifting and invigorating. Pari is a powerfully compassionate and wise woman, who has lifted me up to believe that my true spiritual path will be my most successful and joyous path. During and after my energy healing with Pari I felt relieved of the heaviness of daily life, fresh, renewed and joyously invigorated."
— Julia B, Utah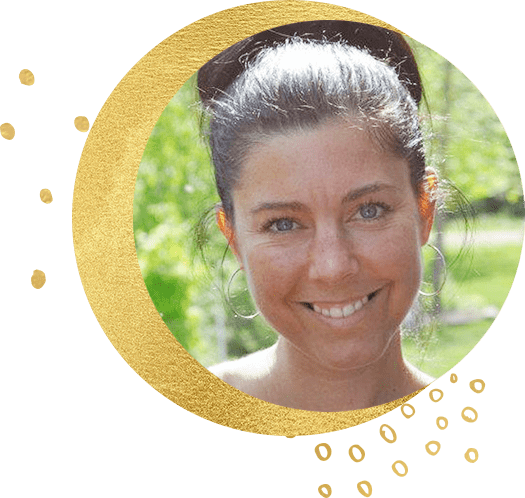 Her approach let me know that I wasn't alone in how I felt and what stopped me from leaving an unfulfilling career.
"Pari is such an inspiration. She helps you to understand that others are interested in what you do and how you do it and that by not sharing your gifts you are stopping others from stepping into their dream. You will discover you can take the leap and know you will be fine. You will become excited to share your gift with the world. It's time to take the leap."
— Anissa Aumonth, Canada
Frequently Asked Questions
How can I start working with you?
We will first get on a call to discuss if this is the right program for you. If Yes, then you will be signing a contract and then the payment. As soon as we take care of this, we will get started!
How long should I wait before getting in touch with you?
It is never too early to enquire about working with me. Way too many businesses have approached me with strict deadlines or stating that they need to start right away. Ideally, I would love to accommodate everyone who approaches me. I really hate having to turn people away even if they are the right fit to work with.
However, the reality of it is that I run this business alone. When you sign up to work with me, you gain access to not only my expertise but 25 years of experience. You are also able to work with me 100% of the way. This is perhaps one of the business' most important assets. It also means that sign up spots do not remain vacant for too long either.
If you are a successful woman who feels stuck but you are ready to learn how fully step into your power, do not hesitate to contact me. The sooner you do so the better.
Even if you believe that you may not have the time to commit, do not be afraid to contact me. I would love to help you step into your power.
Who are your ideal clients?
The following types of women are my ideal clients:
Women who feel pressured to be perfect
These women feel like they always have something to prove. They work 10 times harder than their male counterparts and feel like they need to be a badass. Perfection is always the aim no matter what. They will do whatever it takes to get ahead even if it means sacrificing their personal life, sleep and fun. However, the pressure to always be perfect is tiring and they may not feel like they can constantly sustain this image.
Women who are people pleasers
These women are constantly worried about not making others happy. They think that they are too busy with work as it prevents them from spending quality time with their loved ones. They are tired of never making waves or rocking the boat. These women are always more concerned about the feelings of others as opposed to their own even when they are hurting on the inside. They struggle to set clear boundaries with others as fear letting others down. They aim to be seen as people who make things happen. They also fear confrontation.
Women who have poor time management skills
These women are constantly on the run and work long hours. They would love to be able to eat healthier, exercise, take care of themselves and explore their spirituality but can't seem to find the time to do it all. They are constantly planning but still stress themselves out because they believe that they are not productive enough.
Women who do not believe in themselves
On the outside, these women appear be confident, sure of themselves and seem to be able to handle anything. Internally, these women are battling self-doubt and like imposters. They sometimes believe that they are their own worst enemies. They always feel that they are not worthy or capable enough no matter the number of years of experience or qualifications that they possess.
They are stuck between seeing themselves as bad-asses and being stuck in self-doubt. Secretly, they worry about their competence. Event though they are driven, ambitious and confident, their limiting beliefs and negative thoughts hold them back from achieving their true potential.
Women who fear being judged
Despite their tough persona, they fear being judged. Due to working in a male dominated field, they have to deal with misogyny, social exclusion, being patronized or belittled, objectified and other troubling behavior. They tend to internalize these experiences and as a result, feel less than. Although they consider themselves to be strong and determined, their experiences still leave them scarred. They know that they are worthy enough but still question whether they deserving. They shy away from the spotlight and always second guess others' respect for them. They are worried about what others would say if they knew that they wanted to explore their spirituality, were burned out, doubtful and overwhelmed.
Women who are disconnected from their intuition
These women consider themselves to be intelligent and aim to make decisions based on facts and logic. Decisions are never made based on feelings. Nonetheless, they feel like they are trusting of the wrong people. They feel let down and disappointed and may be surrounded by people who always seem to push their buttons. They constantly find themselves in positions that make them feel uneasy. They spend lots of time making decisions as they tend to weigh every single pro and con and do as much research as possible. They believe that their approach is exhausting.
Women who have low energy
These women are tired of trying to win no matter the cost as it exhausts them. They are often drained and tired when at work. No matter how many cups of coffee they consume, it never seems to be enough as they always feel depleted and tired. In fact, the caffeine seems to heighten their anxiety. When they get home, it is very difficult for them to switch off as there are always many things running through their minds.
Women who feel stuck in their career
These women feel that they are yet to realize their full potential. They have achieved success professionally but still feel like they can do more. They feel stuck, overwhelmed, burnt out and tired. They have so much to do with so little time. They do not believe that they can take on any more so as a result, they limit themselves.
Women who find it difficult to make time for self-care
These women have no time to take care of themselves or even nourish their souls. In fact, when push comes to shove, they would quickly remove self-care from their to-do list. Work is always the top priority no matter what. After a hard day's work, all they want to do is drown their exhaustion in a bottle of wine or zone out in front of the television.
They also feel overwhelmed by the idea of putting themselves first. They think that by doing so it makes them seem less competent in the eyes of others.
Women who love to conform to societal norms
These women feel confined to achieving other persons' version of success. They are stuck and are clouded by all the things they should be achieving as opposed to what they really want to do. The things that they do to earn and keep the respect of others does not feel to genuine to them. It slowly eats away at them. They are tired of pretending to be what they are not and are ready to let go of the mask. The fact that they are always compromising their values is becoming increasingly exhaustive.
Women who love to be in control
These women are generally known for always wanting to hold the reigns. They have organized their lives down to the most minute detail and minute. The to-do list is their best friend. When things do not go according to plan, they tend to lose control. They often feel crazy, anxious, frustrated and angry when this happens. The crave control at all times. This may be because they feel that without it they will lose power and control over their own lives. They lack trust in themselves and their abilities. The idea of surrendering to others, trusting others and having faith in others seems unimaginable.
What can I expect to gain from working with you?
There are several functional and emotional benefits of working with me.
You will learn from my over 25 years of experience. I am certified in Crystal Healing, One Light Healing Touch, Radionic and Sound Healing.
Improved productivity. Working longer hours, late nights and on weekends is not the way to get improved productivity. You've already tried that and it didn't work. With my help, you will learn to work smarter while ensuring that there is time in your schedule to look after yourself. When you do this, you will more than enough energy to face your day.
You will be more present and powerful. I can help you to be more present in your life. You will show up at work more powerfully. You will have the confidence to present to your clients, speak on stage, negotiate deals and even make higher stake decisions. Your loved ones will also feel more loved, listened to, appreciated and understood. You will even be able to deepen your intimacy and connection with those around you.
You will experience time savings. Who has time to trawl through the internet searching for free downloads that you then have to piece together? I know you don't. Furthermore, you've probably bought online courses and books that remain incomplete and unread respectively. This can make you feel frustrated, guilty and demotivated. By working on a one on one basis with me, you will get a step by step recipe that you can follow. I will guide you through the process using simple, actionable exercises. They will not take you hours to complete and are very easy to include in your everyday life. It took me 25 years to learn and master these techniques, modalities and practices so you don't have to.
You will sleep better and have more energy. You start your day off by hitting the snooze button to many times dragging yourself out of bed. You don't sleep properly. You barely allow yourself time to breath. It is very important to be well rested and have the right energy levels. I will teach you how to calm your mind, body and soul in order to sleep better.
You will learn to be more accountable. Self-care is very important but it is often the first thing to get pushed to the wayside. With my help, you will learn to be more accountable and turn self-care into an easy and effortless habit. I will give you the necessary homework and step-by-step program to make your self-care a reality.
I will teach you enforce boundaries. I am sure that there may be times when you feel like your internal and emotional boundaries are being trampled on. As women, we are often conditioned by society to please others but when we do this, it slowly starts to eat away at us. We then end up feeling resentment and frustration. Your start to leak energy and it becomes so much harder to get through the day. Having unenforced boundaries makes it that much more difficult to deal with the toxic people around you. These situations end up being even more challenging of this. Now is the time to map out and enforce your boundaries in both your personal and professional life. My system is one that will guide into doing just that.
Knowing what you want in your life can be even more difficult when do not take time to stop and think about it. If you are always filling up your schedule because you are afraid to be alone with your thoughts then you will never get clarity on what you really need. You will never find truth if your inner voice takes over your life while spreading false beliefs. With one on one help from me, you can take a fresh look at yourself. Sometimes, you may be too caught up in your own situation and emotions to see things as you should. I will ask you the right questions to help you obtain the clarity that you so desperately need.
How are you different from other spiritual empowerment coach?
I have been through what you are going through. I spent several years trying to disconnect from my authenticity and being a constant people pleaser. I eventually realized that this was no way for me to live. I'm also passionate about having a life that has purpose, is aligned and is authentic to me and I take great pleasure in helping my clients to do the same.
You may not always like what I have to say but you can stand secure in the fact that you will only hear the truth. I will help you realize what is standing in your way and how you can get rid of it once and for all to become the fearless and empowered woman that you are.
I also enjoy giving back. It is very important to me. I have the belief that you can be generous to others while being highly respectful of your own emotional boundaries. As such, I enjoy surprising my clients when we work together.
How will I be able to access and download the necessary files?
You will be able to download the files from the dropbox or google drive folder.
Am I still able to work with you even if I am not located in the United States?
Currently, I'm taking clients based in US and Canada.
What kind of person do you work best with and what are your expectations of me?
I created this program for people who excited and serious about achieving the life that they really want. These people are tired of giving their all to others and not taking time out for themselves. They are tired of running around all day and beating themselves up because no matter how hard they try they just can't seem to catch a break.
I was once a person who never seemed to do anything right, at least in my mind, and I am dedicated to working with similar people to who will be committed to achieving their desired outcome. All they would need to get started would be my guidance which I am very willing and able to provide. You will need to be ready to take serious and consistent action.
No excuses are acceptable. You will be taught to think differently and be fully supported while you learn to become empowered in your life.
Where can I read testimonials of your former clients to find out what it is really like to work with you?
I strongly encourage you to read my former clients' testimonials. Go to the Testimonials tab on my website and feel free to read them all. There are many clients who were in a similar situation as you and we were able to work together to get them back on track in their lives.
How quickly can I expect to see results from following your program?
That is totally dependent on you. How ready are you to start putting in the necessary work? Some clients experience positive results in a very short time while others have to do a little bit more work.
What guarantee do I have that I will experience the benefits of your program in record time?
The answer is quite simple. Do the homework which will be assigned to you. You would also need to be extremely committed to what you want to achieve. This program is a proven success but it will only work if you are willing to take the necessary action and follow all of the steps in the program. All of my clients who followed my program as it was intended to be have experienced phenomenal results in record time.
I feel that I am ready to start working with you. However, I still have some more questions. How can I get in touch with you?
It seems that you are ready to get unstuck, live fearlessly, manifest your dreams and find freedom. How exciting! If you have more questions, go to the Contact Us tab on my website and fill out the query form provided there. I am more than elated to address all of your queries to in an effort to help you get started on your journey. I can't wait to see how your confidence skyrockets to higher heights. Thank you for choosing me!
I have heard so many great things about you and I definitely want to work with you. What is the ideal way to do this?
Congratulations! You are finally ready to break away from the life you currently have to one that empowers you. I suggest that you start with the Life Changing power of self-prioritization program. By the end of this program, you will:
Learn to forgive
Learn how to care for yourself
Learn how to say no
Experience breakthroughs and ah ha moments
Create and enforce healthy boundaries
Learn to love yourself
Have more confidence
Learn to be more accountable
Break free from energetic blocks
Learn to stop burning out yourself
Get improved sleep
Learn to be more empathetic, intuitive and creative
Connect to your true self
Create inner peace, grounding, resilience and purpose
Gain clarity in your life
Learn to be more present and powerful
Learn to be more passionate
Gain freedom and empowerment
Feel calmer
Have less stress
Value yourself more
Learn to take charge of your feminine power
Learn to build stronger connections with your loved ones
Develop new standards for yourself and how you live
Discover who you are
Set goals and achieve them
Improve your self esteem


Book Your Break-through call now
Schedule a complimentary call today so that we can discuss whether the Life-changing Power of Self-prioritization Program is right for you. I can't wait to meet you and find out more about how we can transform your life from the inside out .