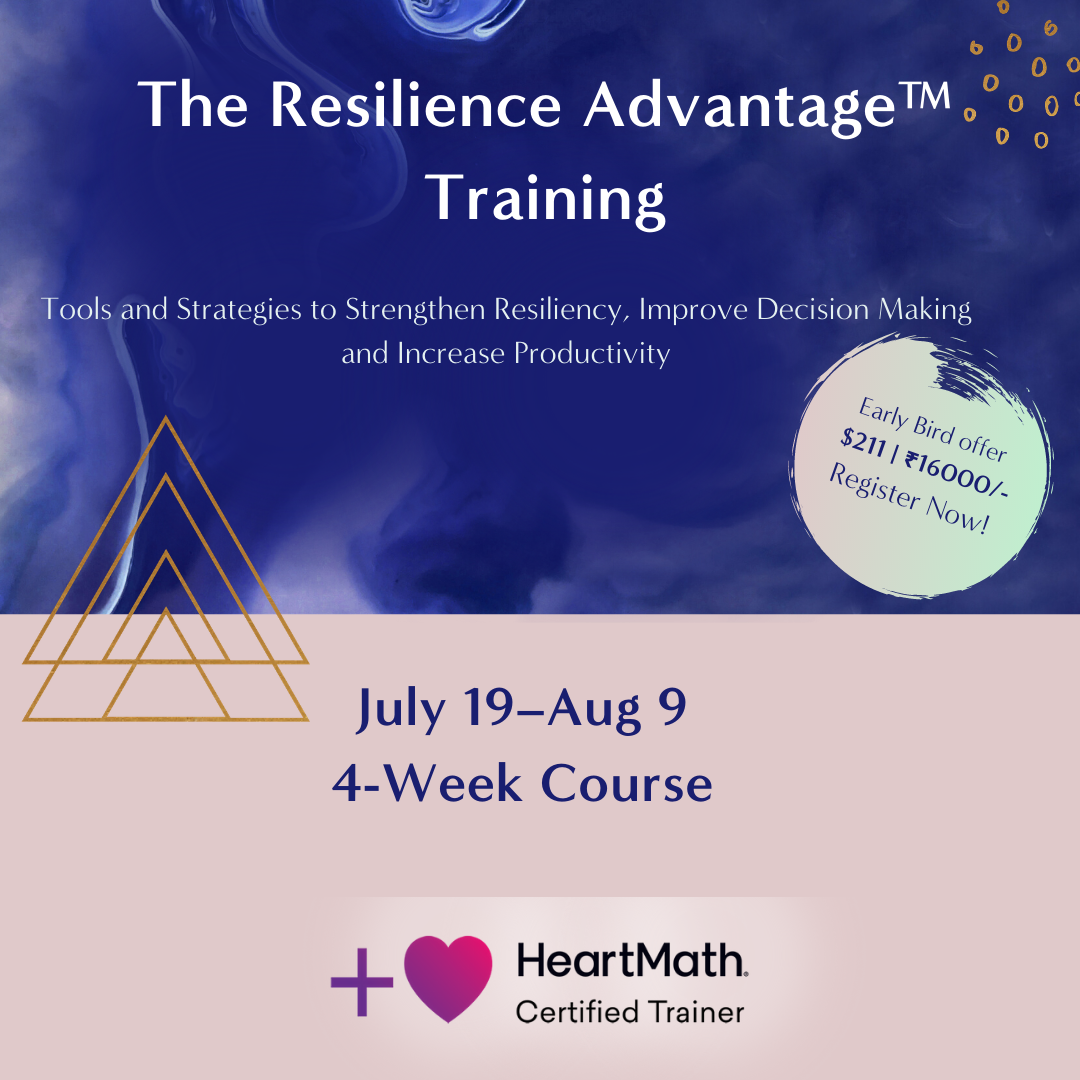 Resilience Advantage ™ Workshop:
The Resilience Advantage Training program provides a practical framework of self‐regulation tools and resilience‐building practices that dramatically help individuals gain more poise and clarity in the face of change and overwhelm.
Improved composure facilitates clearer thinking and a stronger identity with organizational purpose and core values.
An improved work culture builds upon and reinforces the strengths of employees, leading to increased productivity and innovation.
Program Content:
► Optimal performance
► What is resilience?
► Depleting and renewing emotions
► The role of emotions in performance and health/our daily emotional landscape
► The physiology of coherence
► Heart rhythms
► Intelligent energy self‐regulation techniques
► How different emotions affect heart rhythms
► Demonstration of the emWave® Pro technology
► How emotions drive brain activity into chaos or coherence
► The Freeze Frame® technique: a decision making tool
► The impact of relational energetics
► Getting in sync
► Building resilience capacity
***Limited seats***, Registration closes July 18, 9:00 AM EST
Register Here!
Register Now