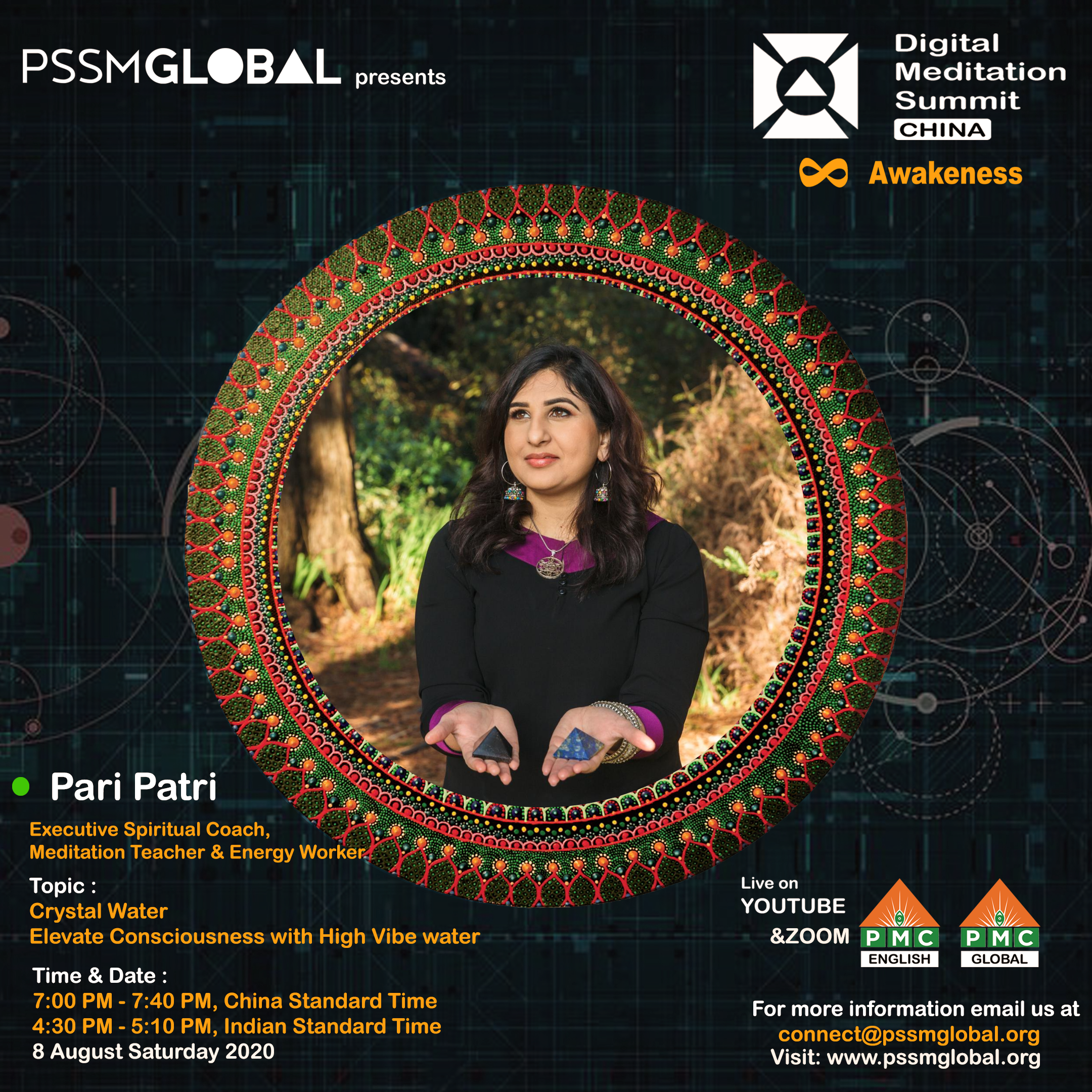 Digital Meditation Summit, China
Pyramid Spiritual Societies Movement, Global  Presents, a one day Digital Meditation Summit, China on Aug 8 from 12 pm – 8pm CST (China Standard Time / 12 am – 8 am EST(New York Time).
Digital Meditation Summit, China is happening on the 8th day, of month 8, with 8 speakers…
Be ready to transform on energy level, as you get to dive in deep with Internationally acclaimed Masters and Mentors.
Every speaker will bring something unique on the platform and will inspire you in ways, you could only imagine. #DMS, China is a breakthrough that China and the 'World' has been waiting for, for a long time.
DMS enables the 'Global' community to connect with people from all over the world who actually matter. These amazing individuals have had transformative experiences in their lives and they are here for you, to enable you to find solutions to all your problems.
This is the time of 'Mass Awakening' in China and the entire world!
Pari Patri will be speaking on Crystal Water – Elevate Consciousness with High Vibe Water.
7:00 AM – 7:40 AM EST (New York Time)
4:30 PM – 5:10 PM IST (India Time)
7:00 PM – 7:40 PM CST (China Standard Time)
SUBSCRIBE to tune into the event.
Register Now to get updates.
Register Now