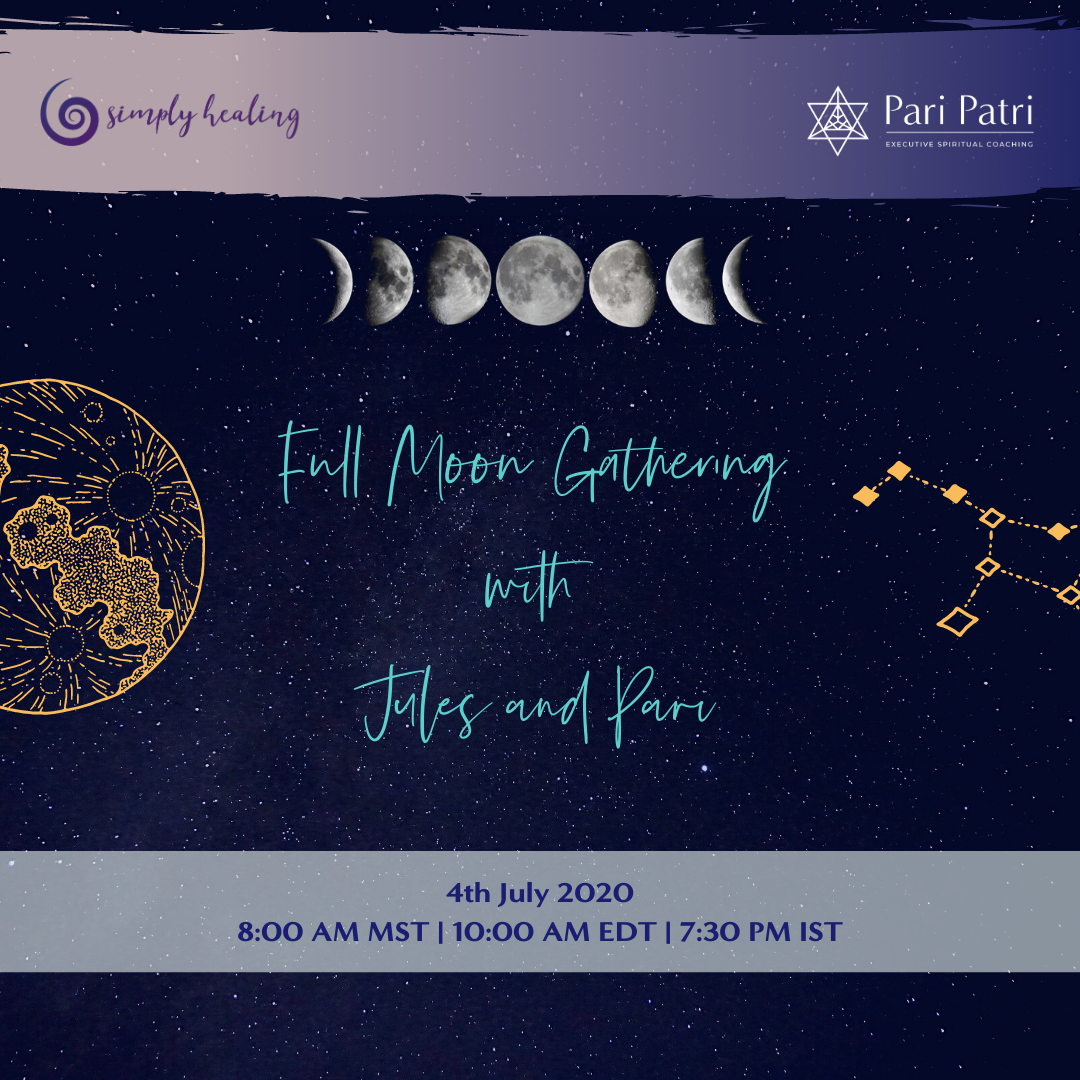 Mystical Full Moon Gathering
On July 4 in the late night hours, and early morning hours of July 5, a Full Moon in Capricorn will appear. During this time you may feel a strong need for being useful to society and you might look for justification from the outside world. You may underestimate what you want and need from yourself and FOR yourself.
But, our work at this time is to NOT seek approval from the outside as it will not help rid of us of our self -doubt and is harmful.
This is a time to trust your inner values.
Join Jules and Pari for another Mystical Full Moon Gathering on July 4, 2020 8am MT 10am ET and 7:30pm IDT
We will create sacred shared space as we enter guided meditation toward increased awareness of the energy body and its capacity for emotional healing;
we will explore how the mind/body/spirit intersects and ways to loosen the grip of toxic thinking and return to the present moment rich with possibility for the coming weeks;
You will move through an exercise in Personal Values and decide for yourself the next steps to take in order to live them fully.
There is no cost to join us from anywhere in the world.
Register Now