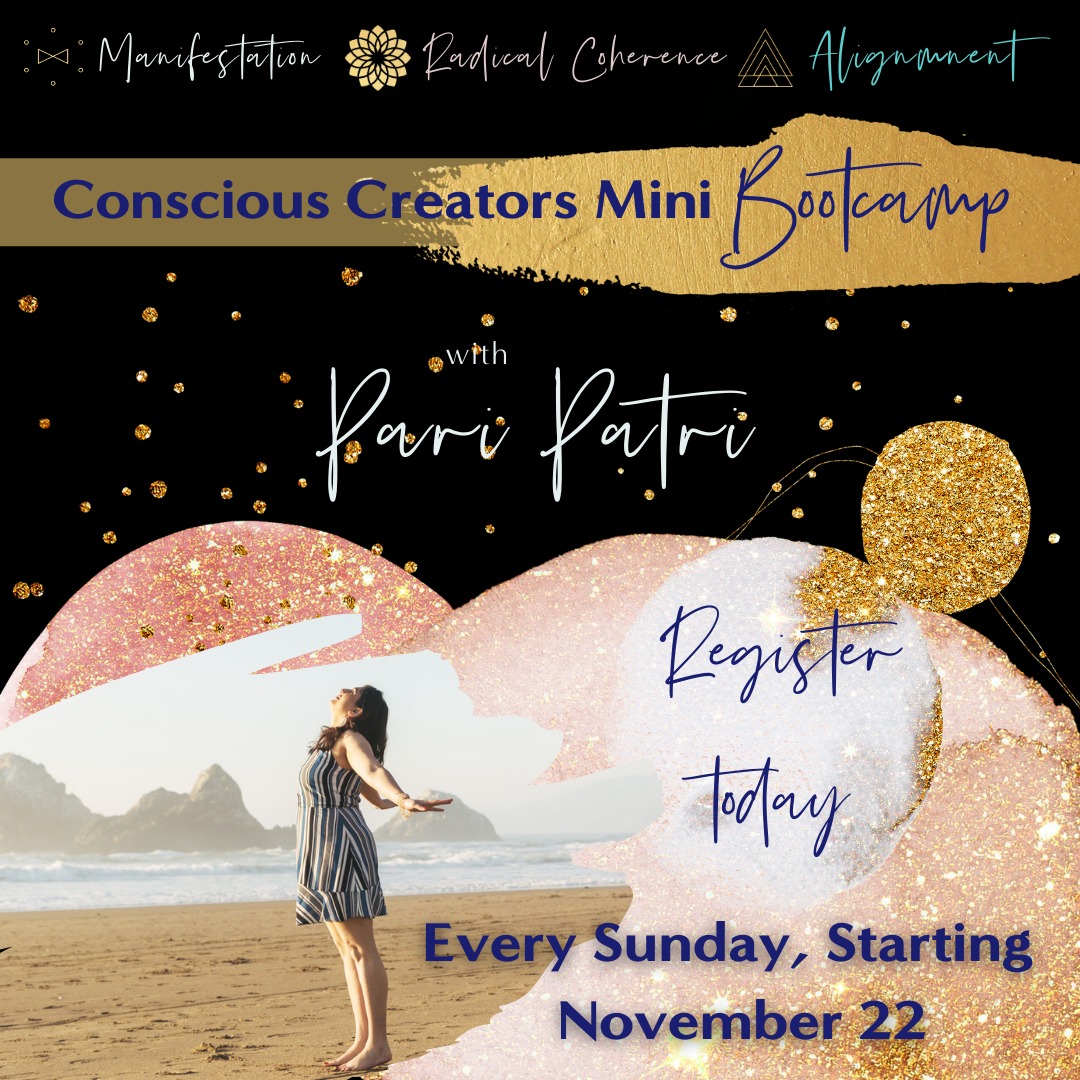 Conscious Creators Mini Bootcamp :
Coaches, Therapists, Spiritual Practitioners, Wellness Professionals, Here's The Perfect Solution If You Want To Feel Accomplished, Improve Performance, Break Free From Anxiety & Absolutely Create The Life You Want!!.
Is your life battery running on empty?
What would your life be like if⋯
You had more energy throughout the day?
You intuitively knew how to respond to changes and challenges?
When out of sync, you could reset yourself just like you reset your computer?
​ Your communications were clear, rich and fulfilling?
Are You Ready To Learn How to Absolutely Transform Stress and Anxiety?
Yes ??
Then you are in the right place!!
At this Exclusive 5 – week course you will learn the science, tools and techniques that will enable you to wake up everyday with more energy, ease through the challenges of the day, live your purpose without procrastination or doubt, access your heart intelligence.
You can learn how to be an influencer and enhance communication, improve performance without burnout, and close your energy leaks and recharge your inner battery!
Heck, you may even learn a few tips to powerfully manifest your desires! (which is what I do best!)
In fact, here's just a sample of what's in store for you at this Exclusive course :
You are ready to step into your next level.

You want to up level your confidence and improve your performance

Avoid burnout and save your money by learning from the research based methods

Accomplish what is most important for you .. and much, MUCH More!
If you Said YES!! Then Join me on November 22 for 5 weeks.
We meet every Sunday for 5 weeks @ 9.00 AM EST to deep dive into Heart Science and Manifestation.
Yes! I'm In!!