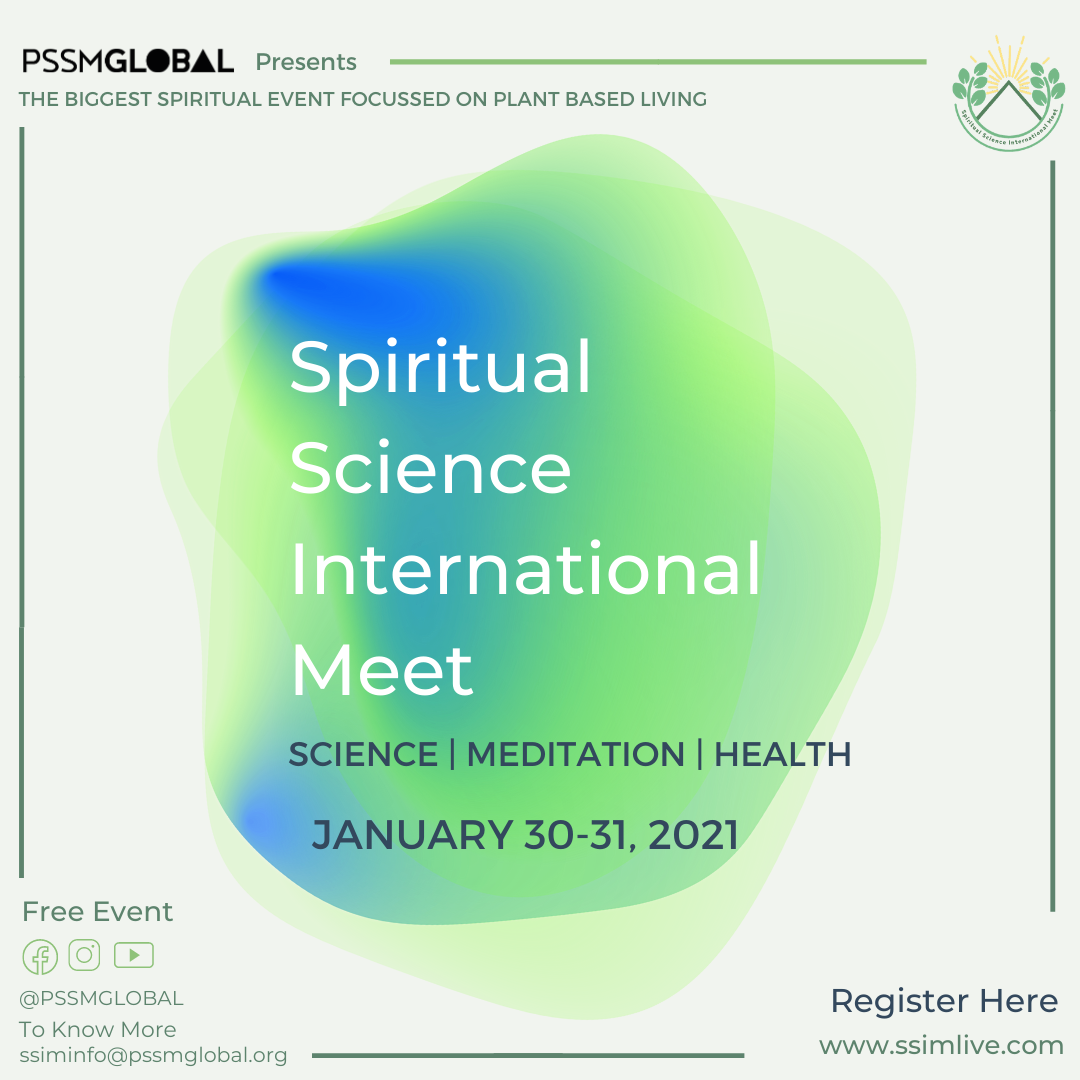 Spiritual Science International Meet – 2
SSIM aims to serve as a platform to unite one and all to learn, share and grow together with a dynamic community of self-empowered individuals leading a holistic conscious life!
The second edition of SSIM, to be held on 30th-31st in January 2021 is an invitation
to all those seeking a lifestyle change or want to learn about Plant-based living.
This is your final call to wake up to your own consciousness and truth
Be ready to experience life-transforming talks, insights and conscious networking.
Here is your once in a lifetime opportunity to transform your life to enjoy the ever-flowing present moment and learn ways to create an uplifted tomorrow as you learn to co-create a harmonious life on this planet.
EXPERIENCE. EVOKE. EVOLVE.
Learn More