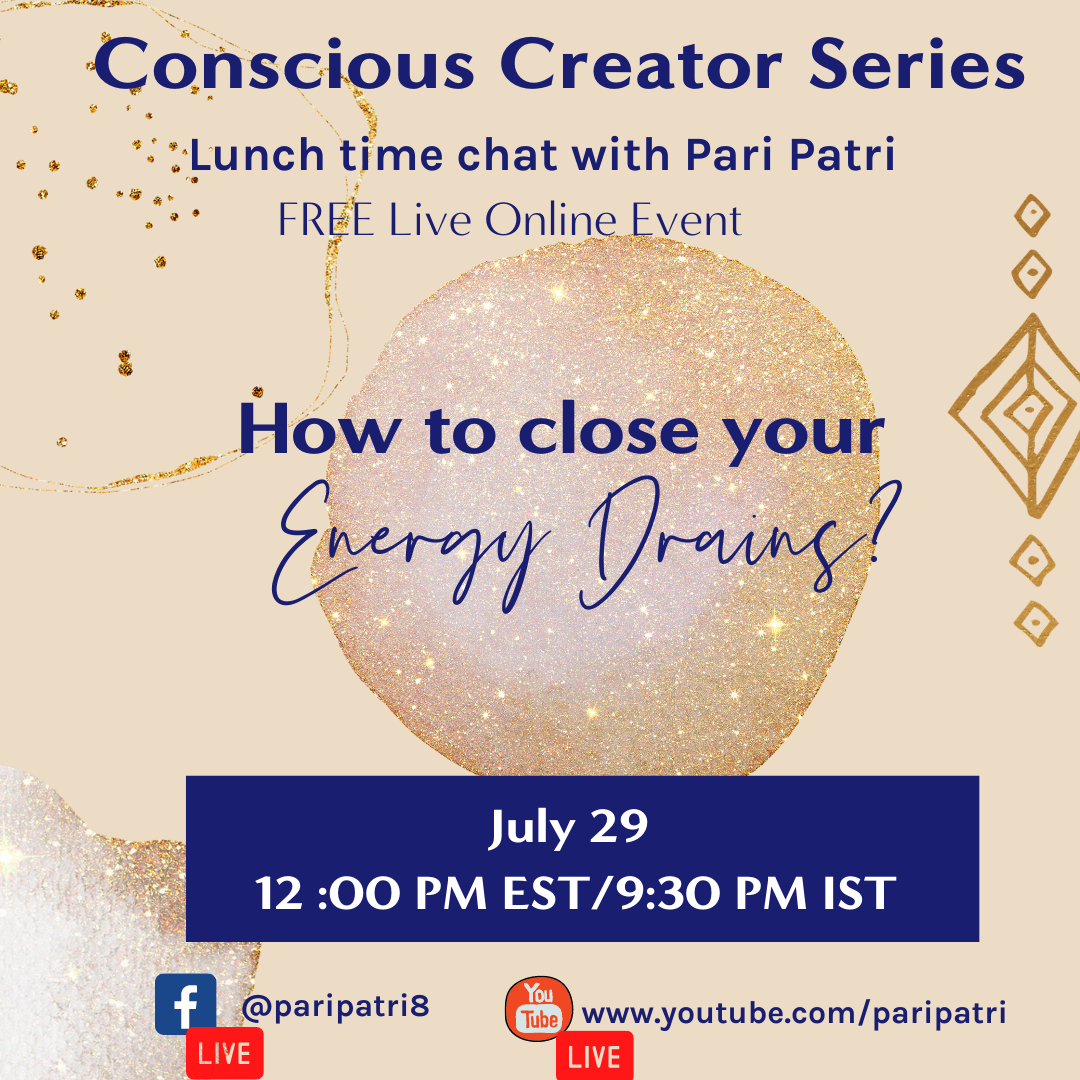 How to close your Energy Drains? *FREE LIVESTREAM
How to close your energy drains?
Join me every Wednesday @ 12:00 PM EST on Lunch time chat with Pari.
It is LIVE event that will be streamed on my Facebook page @paripatri8 and YouTube Channel @paripatri. 
Subscribe to the channel and set a reminder so that you will be notified when I go LIVE. 
SUBSCRIBE NOW