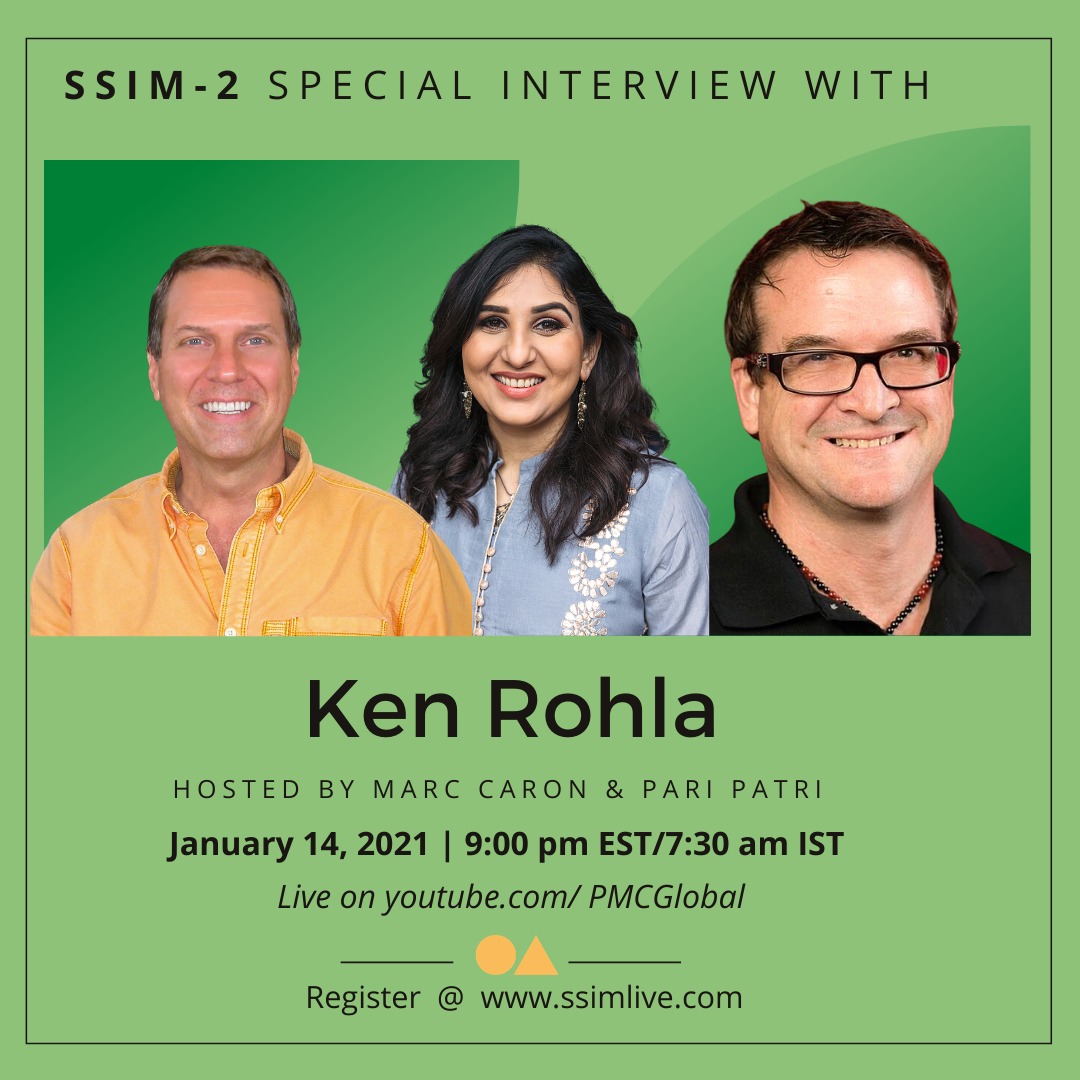 Interviewing Ken Rohla
SSIM is coming up on Jan 30-31, 2021!
The Biggest Online Spiritual event focused on Plant based living.
Join me on Jan 11 where I interview one of the speakers Ken Rohla from www.freshandalive.com cohosted by Marc Caron from Conscious Living Network. 
Tune in to PMC Global YouTube Channel or PSSM Global Facebook page to watch the Interview LIVE.
Ken Rohla is a natural health educator and inventor from New Smyrna Beach, Florida, specializing in rejuvenation and cellular regeneration using raw and sprouted vegetarian food, herbs, food-based natural supplements, detoxification, emotional healing, reprogramming of limiting unconscious beliefs, ancient esoteric techniques, and cutting-edge science. Formally educated in electrical engineering and computer science, Ken worked for 23 years in the medical industry, from the patient level drawing blood in hospital emergency rooms, to the national policy level, showing health care executives how to implement technology, as computer operations manager for the North Carolina Hospital Association. In 1993, at the age of 32, Ken was first exposed to natural healing in a search to cure severe hypoglycemia and other health problems he had acquired from a lifetime of poor diet and lifestyle. Eight years and many thousands of dollars later, after trying just about every diet, product, potion, and pill available, Ken found permanent success with living food nutrition and detoxification. After repeated requests from friends to share what he had learned, he began teaching workshops on detoxification and rejuvenation in 2003, and demand for his services exploded.