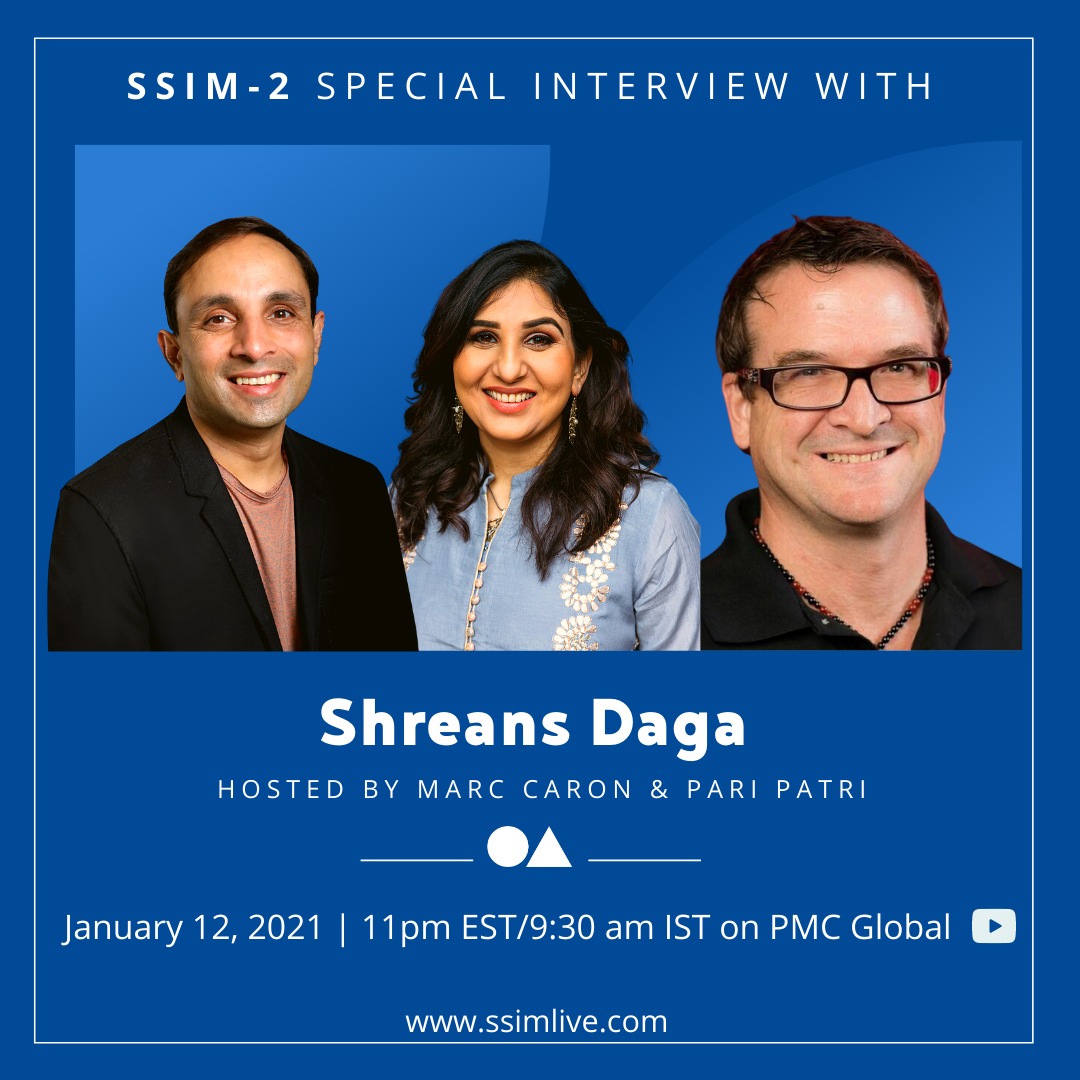 Interviewing Shreans Daga
SSIM is coming up on Jan 30-31, 2021!
The Biggest Online Spiritual event focused on Plant based living.
Join me on Jan 11 where I interview one of the speakers Shreans Daga from https://shreansdaga.org cohosted by Marc Caron from Conscious Living Network. He will be sharing his story and talking all about manifestation.
Tune in to PMC Global YouTube Channel or PSSM Global Facebook page to watch the Interview LIVE.
WATCH LIVE
Shreans Daga, a successful entrepreneur's spiritual journey unintentionally started at a very young age of 19 years, when he overcame a major medical illness through a newly acquired practice of meditation. He then regularly practiced meditation, mindfulness and manifestation to find a solution to many of his other life challenges.
Today Shreans, through his workshops, is on a mission to empower and transform as many souls as possible with his knowledge, learning and experience. These very scientifically created workshops and specially curated meditations are the sole products of his wisdom that he has acquired through so many years living with different masters, learning and experiencing different consciousness enhancing techniques.
Shreans believes that with the correct knowledge and habitual meditative practices one can accomplish extraordinary success, be it in relation to Health, Wealth, Happiness or general well-being of the mind, body and soul.

WATCH LIVE