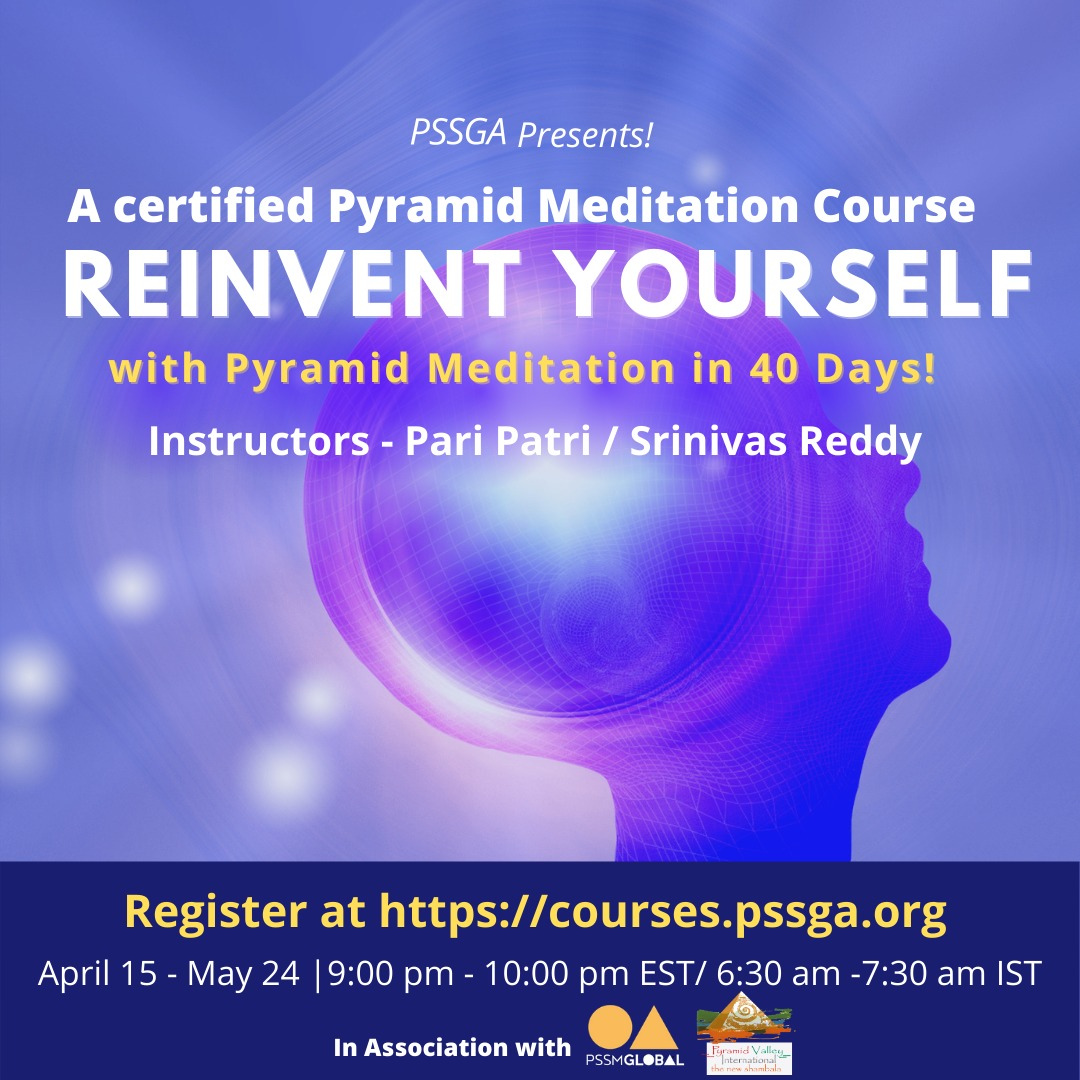 Reinvent Yourself in 40 Days
Certified Pyramid Meditation Course
Recharge, Rewire and Reinvent Yourself!
APRIL 15 – 25, 2021
9 PM – 10PM New York
6.30 AM – 7.30 AM New Delhi
40 Days to a Brand New YOU!
PSSM Global presents: The 40-Day Pyramid Meditation program, hosted by Pari Patri April 15-May 24.
Over the course of the 40-day program, you'll learn the basics of Anapanasati meditation, how to access the spiritual power of pyramids and practical tools for conscious living based on the 18 Guiding Principles of PSSM.
LIMITED SEATS!!
Do not wait!! This course is offered only twice a year! Register Now to get on the list!