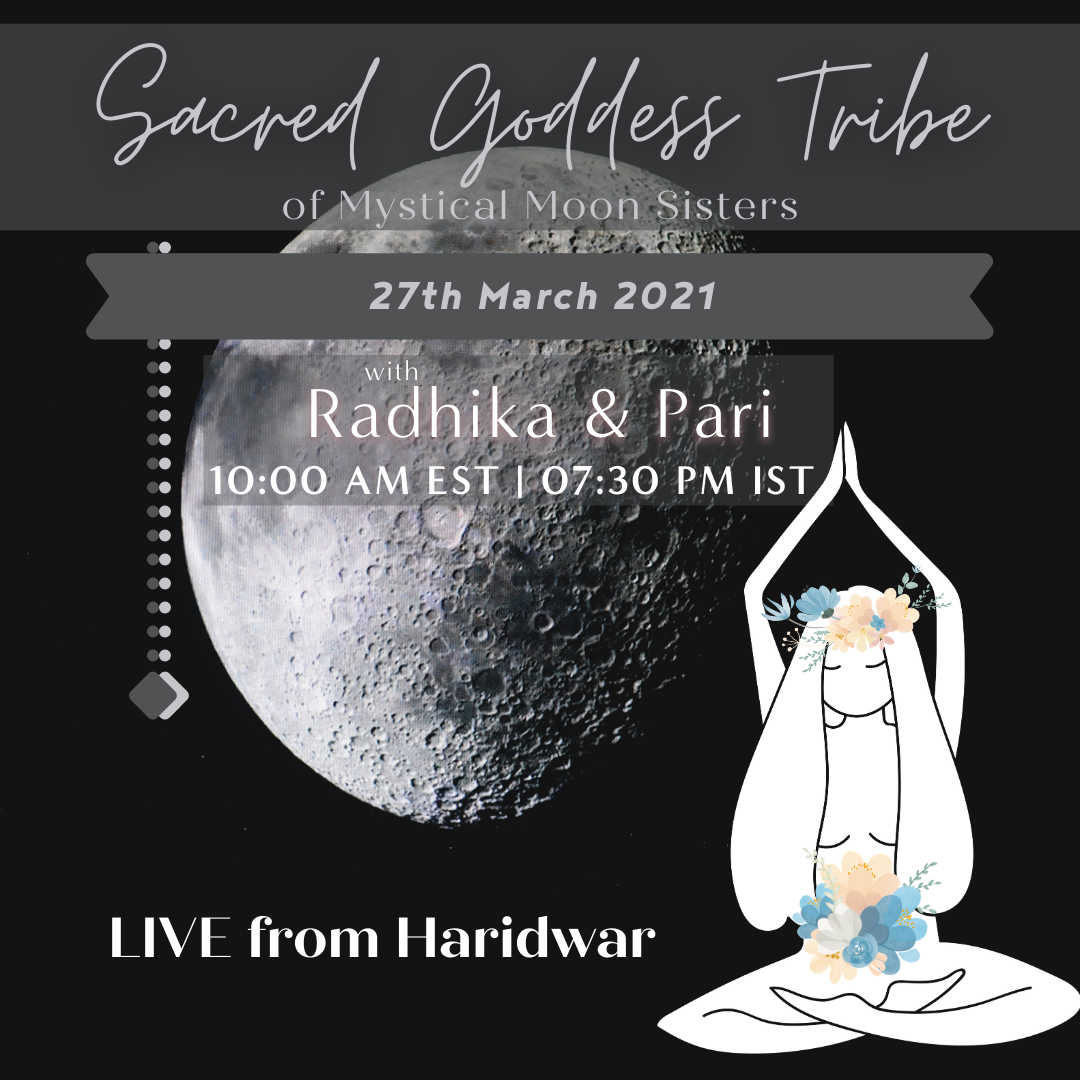 Sacred Goddess Tribe – Full Moon Circle March 27
Sacred Goddess Tribe of Mystical Moon Sisters
Sacred Goddess Tribe of Mystical Moon Sisters will be your home for all of 2021. This will be your space to unleash your 'Inner Diva', the 'She Wolf', one who is calling you to channel her and accept that she is YOU!All our lives, we are running in circles, trying to break patterns which is not even ours to carry… we hardly know who to turn to when we feel immense pain… the wounds that we are unable to nurse and the hurt we carry like a heavy bed of rocks.
This is your opportunity to let go, to fly and to give yourself a big hug!
Pari and Radhika are here to help you evolve into your sacred self. To own your 'Divine Feminine'. This is your time to ReWire, ReWild and ReEmerge as the powerful Goddess You are!
Join US