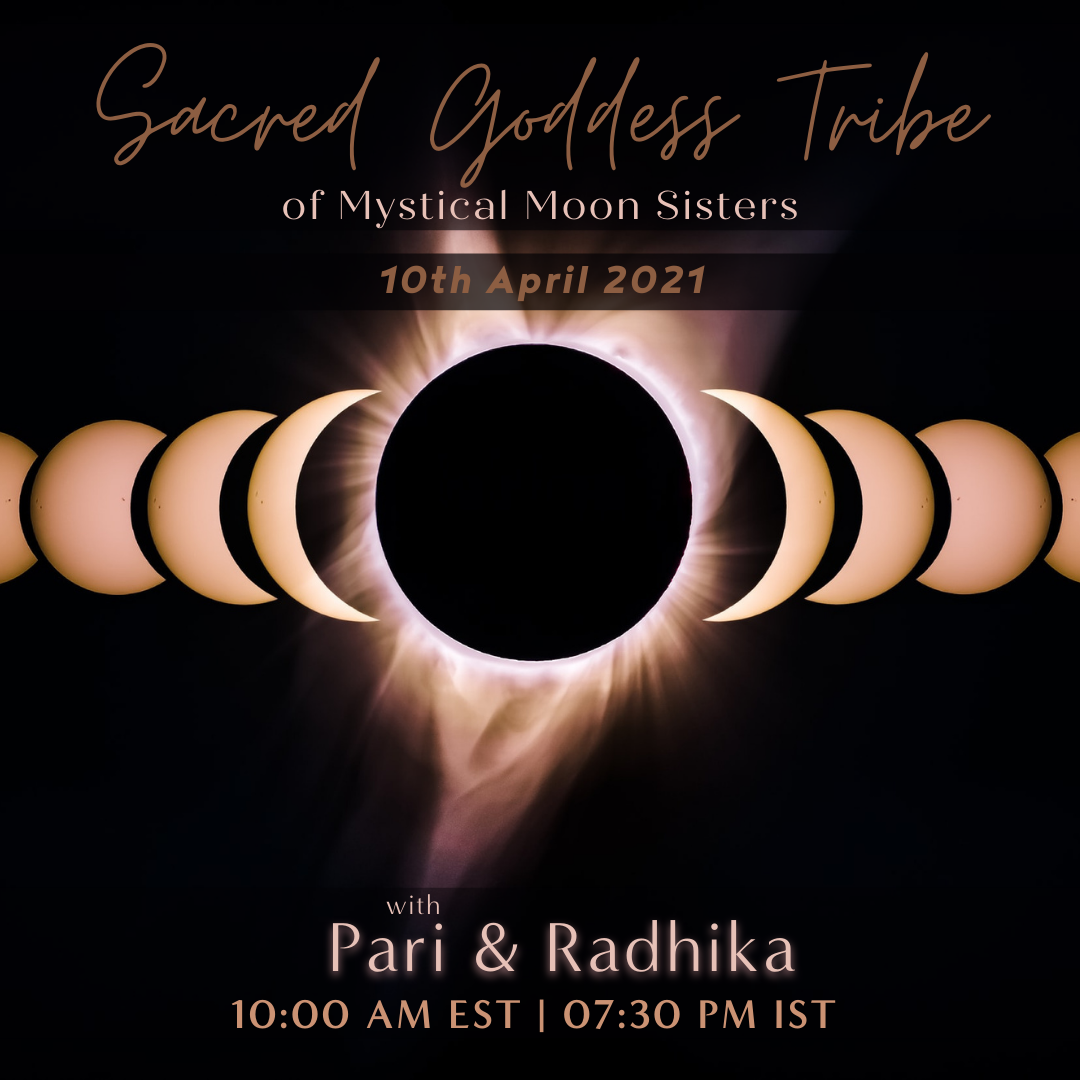 Sacred Goddess Tribe – New Moon Circle April 10
Sacred Goddess Tribe of Mystical Moon Sisters
Dear Soul Sisters,
We are gathering for Sacred New Moon on April 10th with Pari and Radhika, leading the tribe sisters into a powerful initiation and making them aware of their true manifestation power.
Together we are bolder, braver and stronger. This our era, beloved sister. This our time to take charge of all that feels dangling from the hook, to embrace the new and move forward in our lives.
We are inviting you to be a part of this massive shift and celebrate 'Being YOU' with us!
Register Now!